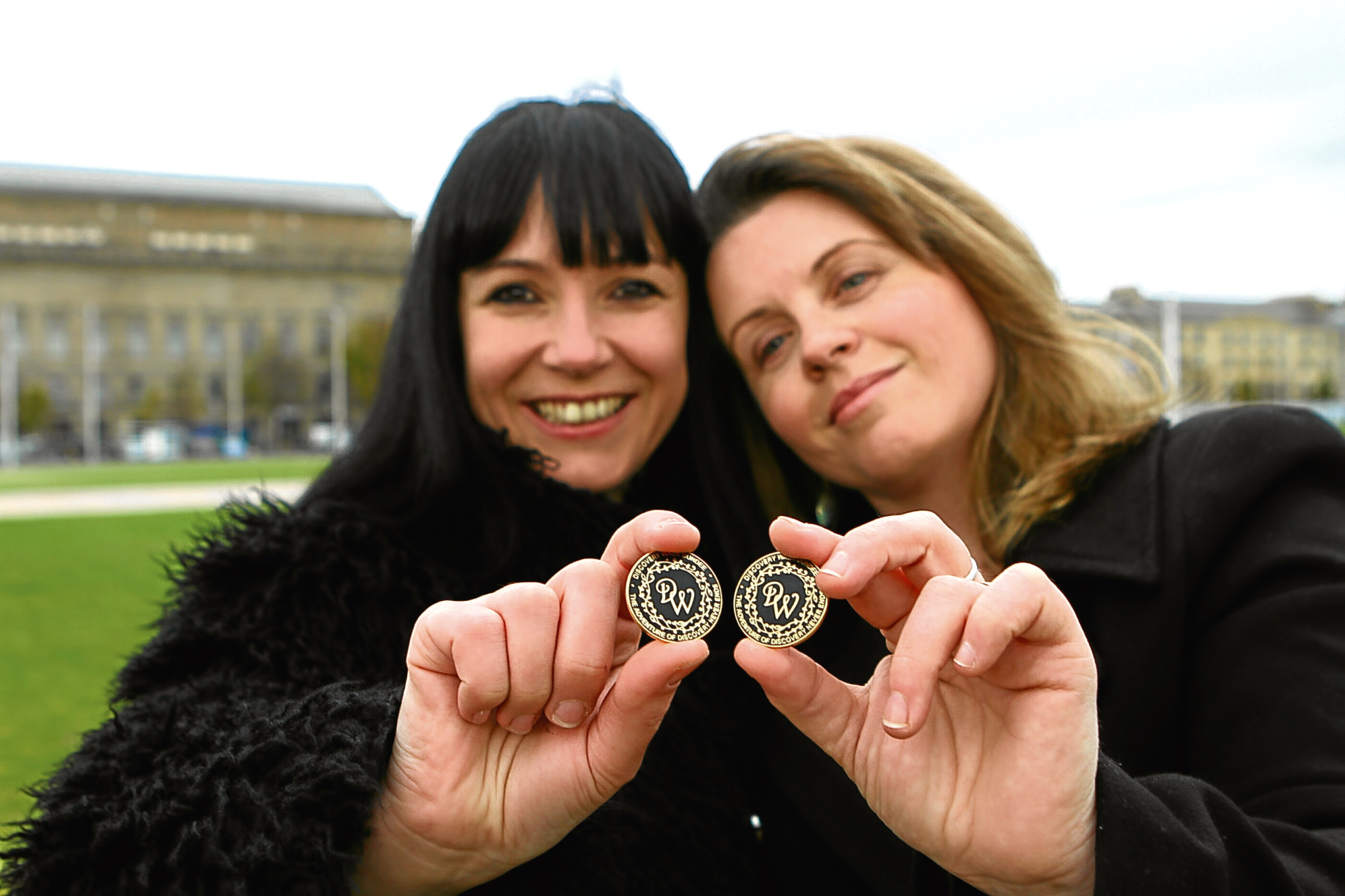 Locals have the chance to "buy a place in the history of Dundee" through a crowdfunding project.
The Discovery Walk in Slessor Gardens honours 10 legendary people in bronze plaques.
Plans are in place for another five to be added and residents are able to purchase badges to help fund the second phase.
Kelly Marr, the originator of the Discovery Walk, said that the badges — designed by local artist Suzanne Scott — had been a big hit with folk since their release.
She also called for people to snap them up as quickly as possible so that work could begin on the second instalment.
She explained: "We have already sold quite a few badges — we had 2,000 made to raise £10,000 as part of the crowdfunding project.
"We really want to get them sold as quickly as possible because it is also funding the research side of the second phase.
"The thing for us is that people who want to be part of the Discovery Walk can be part of it by buying one of these beautiful badges that were designed by Suzanne Scott.
"On their own they are great but for the people who buy them there is a chance to buy a place in the history of Dundee.
"The support in the city has been amazing — there is a great spirit in the city right now."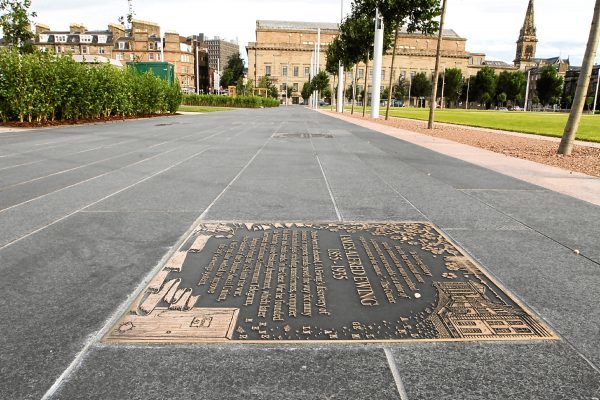 Ten of the city's most famous sons and daughters have already been immortalised with bronze plaques on the Discovery Walk.
The new additions include George A Pirie — one of the first in the world to use X-rays in medicine — and pioneering inventor and instrument-maker George Lowdon. Dubbed the "saviour of the Post Office", James Chalmers will also be immortalised on the walk.
Inventor James Bowman Lindsay, whose work included giving the first practical, constant and usable incandescent lamp demonstration, will also be recognised.
The final addition will be Thomas MacLagan, whose legacy includes contributing to the development of aspirin and who is also credited with reducing the mortality rate in Dundee Royal Infirmary at a time when disease was rife.
The badges are available for purchase at Eduardo Alessandro Studios, Dobbies Garden Centre, Frameworks Photography, Groucho's and also The Windsor Gallery and Tatha Gallery.
A Facebook page has also been launched, promoting the Discovery Walk, with news of a host of events and projects.
The page is available at facebook.com/DiscoveryWalkDundee.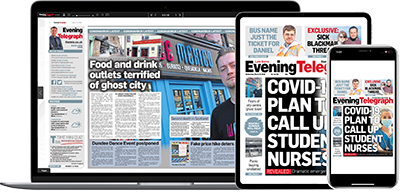 Help support quality local journalism … become a digital subscriber to the Evening Telegraph
Subscribe