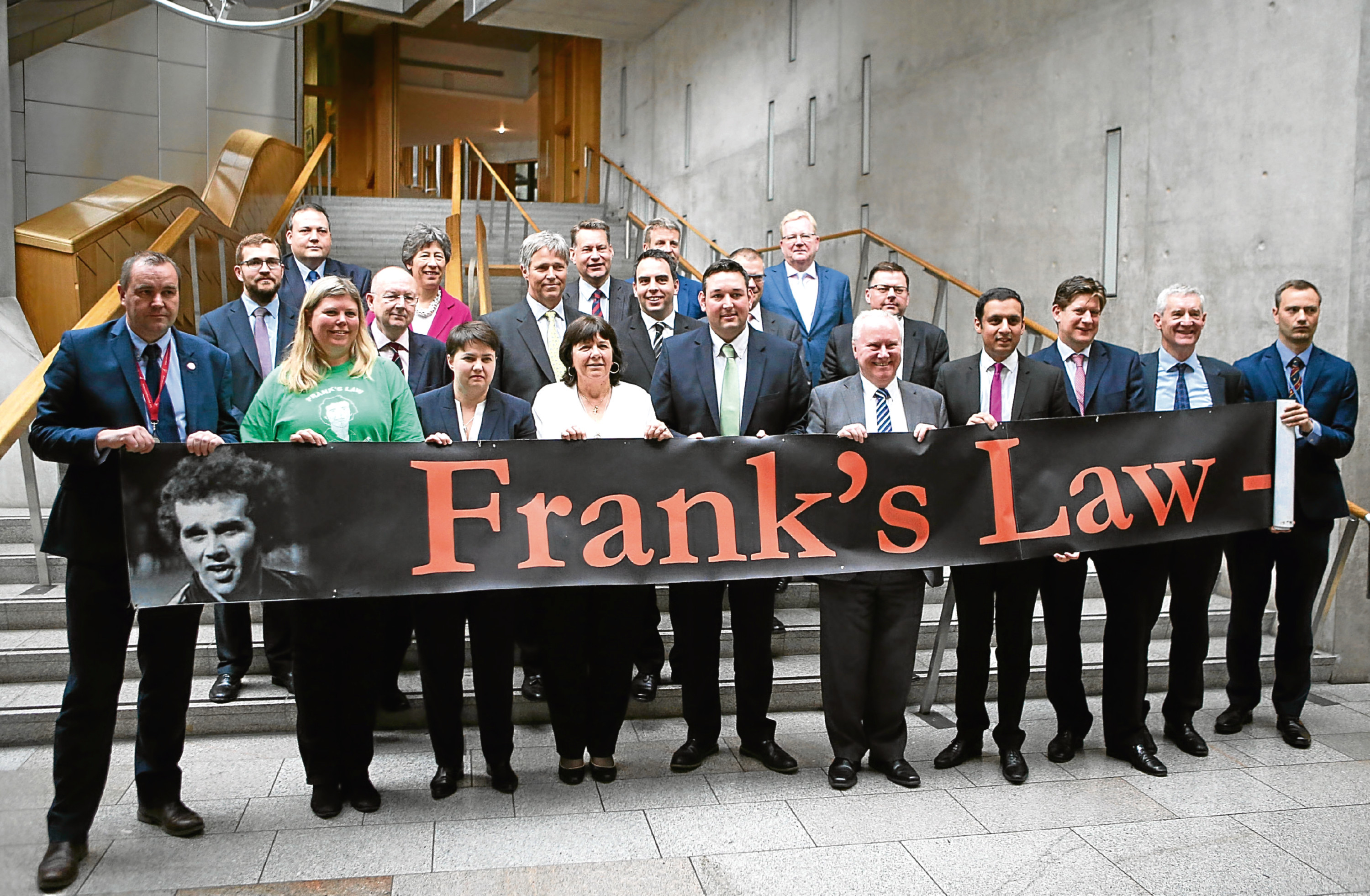 The widow of footballer Frank Kopel said she was "ecstatic" that a Bill has been lodged at Holyrood to extend free care to under-65s with conditions such as dementia.
A member's bill brought forward by Tory MSP Miles Briggs seeks to implement the so-called Frank's Law, named after footballer Mr Kopel, the former Dundee United player who died in 2014 after a battle with dementia.
Frank's Law aims to end the situation where people under 65 who have conditions such as dementia, motor neurone disease, Parkinson's, multiple sclerosis and cancer have to pay for the care they need.
His widow Amanda joined Mr Briggs and other MSPs at the Scottish Parliament as the legislation — which could cost an estimated £40 million to £60 million a year — was introduced.
A consultation will now take place but there is majority support for the change at Holyrood, with the Conservatives, Labour, the Liberal Democrats and the Greens all in favour.
Mrs Kopel said: "I'm totally ecstatic about this. It's been a long four years since Frank and I began the campaign and in that time we lost Frankie to that horrible disease.
"But every day I can still hear him saying the words to me. He turned to me one day and said 'Amanda, tell them. It's too late for me but it's going to help other people'.
"I'm absolutely delighted that Miles Briggs and his team, and a lot of cross-party members, have now brought this day to fruition."
Grandmother-of-two Mrs Kopel said conditions such as dementia, cancer and motor neurone disease "don't wait about till you're 65 and then suddenly strike".
As well as the consultation, the Scottish Government is carrying out a feasibility study into extending free personal care.
Mr Briggs said he hoped when that was completed the Scottish Government would make the change — but vowed he would push ahead with legislation if not.
Former health secretary Alex Neil backed the proposals but added: "When we introduced free personal care itself, the London government took away the attendants' allowance of people who were getting free personal care and the result was they didn't get the net benefit.
"People under 65 are entitled to certain benefits, so one of the things we need to be absolutely sure about is that if we give them free personal care, they don't then lose a benefit."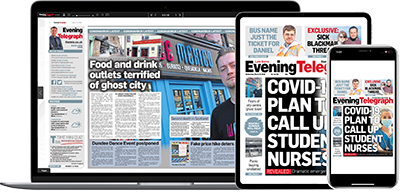 Help support quality local journalism … become a digital subscriber to the Evening Telegraph
For as little as £5.99 a month you can access all of our content, including Premium articles.
Subscribe