Britain's only touring tribute festival company is making a return to Dundee this summer.
Pastiches to glam rock idol David Bowie, rockers Guns N' Roses and indie stars The Killers are signed up to perform – just three of the six acts set to appear.
The show will come to the city's Lochee Park on Saturday July 21, following the success of last year's event where Kings of Lyon, Green Date and Flash performed — paying homage to Kings of Leon, Green Day and Queen respectively.
Last year 1,200 people attended the festival, and organisers are hoping to beat that number this summer.
David Bowie tribute Alladinsane, rock homage act Guns2Roses and Killers imitators The Fillers will appear alongside tributes to Blondie, Kasabian and Red Hot Chili Peppers.
Like last year, concert-goers will be sheltered by a huge marquee and stage in the park as the bands run through trademark covers.
A licensed bar inside the marquee will be available all day, using a drink token system, with independent traders providing a range of refreshments. Other entertainment will include a variety of stalls, children's rides and face painting.
Fake Festivals has been running events across the UK since 2007.
According to the official website, a Fake Festival is "a fabulous opportunity for families and local communities to enjoy a fun-packed music day out together at their local playing field, village green, sports field or college campus".
The Dundee leg is one of 32 individual dates on this year's tour, which will culminate in Nottinghamshire over three days in August and September.
The show in the City of Discovery this year will run from midday to 11pm.
Meanwhile, music fans in Perth will get the chance to some of Oasis' best loved hits performed live — although it's not the reunion fans have been hoping for.
Tribute band Oasish will perform at the Perth Fake Festival in the city's South Inch, joined by tributes to Muse, Queen, Stereophonics, Kasabian and Green Day, on May 19.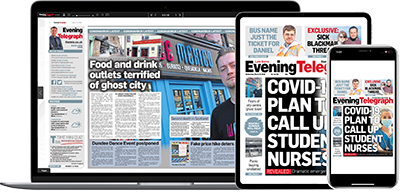 Help support quality local journalism … become a digital subscriber to the Evening Telegraph
For as little as £5.99 a month you can access all of our content, including Premium articles.
Subscribe