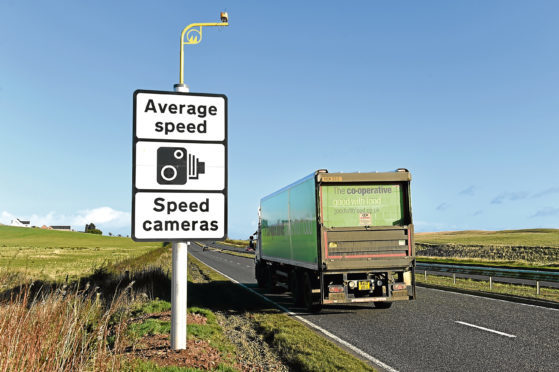 New average speed cameras covering part of the A90 are catching more than 23 speeding drivers every day, it has been revealed.
Offences detected between January and March on the stretch of road from Dundee to Stonehaven almost quadrupled compared with the previous three months.
The number of penalty notices also rose substantially.
And reports to the procurator fiscal, which usually result in a court appearance for the driver, were also up.
Police Scotland said today that there had been a spike in offences detected since the average speed camera system went live on October 31.
There were 2,124 offences recorded on the stretch by Transport Scotland between January and March, a rate of 23.8 every day.
That was up from 534 in the previous three months up to December 2017.
Fixed penalty notices were up from 344 to 921 in the same period and 118 reports were made to the procurator fiscal, up from 105 between October and December 2017.
The automated system has replaced traditional speed cameras, mobile cameras and road traffic police units.
Road policing commander for the area Chief Inspector Stewart Mackie said: "The average speed camera network on the A90 has led to a dramatic increase in compliance by drivers on the stretch between Dundee and Stonehaven.
''This is since it became operational on October 31 last year.
"Despite this, a number of drivers continue to drive at inappropriate speeds.
''The cameras are doing their job by picking this up and issuing fixed penalty notices, or if their speed is so high that they have to be reported to the procurator fiscal."
A Transport Scotland spokesman said the cameras had been shown to cause a "long-term, sustained change in driver behaviour and speed limit compliance".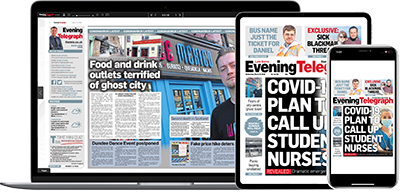 Help support quality local journalism … become a digital subscriber to the Evening Telegraph
Subscribe