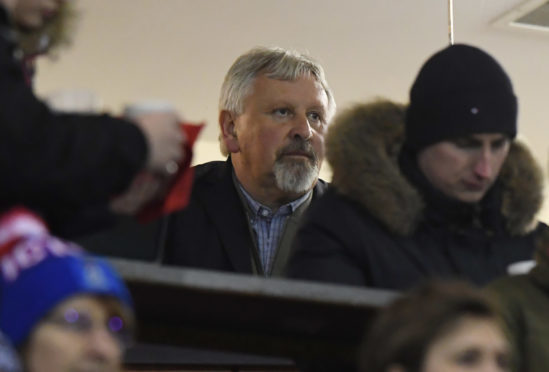 A dodgy call by a referee or one of his assistants, a below-par display, probably even the ball hitting off someone's backside and ending up in the back of the net.
Paul Sturrock would accept any of those scenarios if they lead to a Dundee United win at Morton.
That'll come as little surprise to those who know him, because not only as player, coach and manager is he a Tangerines legend, "Luggy" is also a massive fan and few things give him more pleasure than a United victory.
More importantly, as someone with 44 years' experience of the professional game, he knows just how vital any win can prove for a team in United's predicament.
Just one victory in the last eight games and from being first in the Championship table in early December to today's situation where another defeat coupled with a win for leaders St Mirren would see chances of automatic promotion mathematically ended, their fall has been spectacular.
With the play-offs there to shoot for, however, Sturrock knows there is so much still to play for and he realises, if a win can scratched out, Csaba Laszlo's team can quickly be back on course for the Premiership.
"Football's a strange game, one bad decision from a referee or a linesman gives you a goal, gives you three points and can sometimes trigger that edge you need," he said.
"I think we are a win away from being back on the rails. Winning is the key to it all. It can be a dirty win as far as I'm concerned, we can be absolutely hopeless, so long as we win."
If that win comes at Cappielow, he feels the players' self-belief can come flooding back and a successful drive to promotion can be on the cards.
"I've watched the training quite regularly and seen a couple of games now. They have good players here, but I think confidence is a huge thing in football.
"I watched their reaction to losing the goal against Dunfermline last week at home and their body language showed people whose heads are down. With a win, confidence can come back."
Even if things pick up and a Premiership return is secured by May, the man who was recently appointed chief scout in England and last week accepted gaffer Csaba Laszlo's invitation to join the coaching staff until the end of the season, does not pretend all United's problems will be resolved.
He knows the manager has work to do and he has to do his bit by helping improve the club's recruitment.
"The recruitment is a slight problem because you don't know what league you're going to be in. That's happened to two managers before Csaba.
"They were trying to win football games while restructuring their team with players who were going to be comfortable in the Championship and good enough to play in the Premier League. There's not many of them to the pound. We are in that same position again, so it is vitally important we get more right than wrong.
"I think that what's happened in the past is of 10 signings it's been seven bad ones and three good ones. We've got to try and turn that to seven good ones and three bad ones.
"I took a training session yesterday and that was very nice. The manager said to me, do this, do that and I had a wee window of 20 minutes and enjoyed it.
"However, I first met Csaba to help out with the scouting, that's mainly why I'm here. It didn't take a rocket scientist to understand that some of the teams in Scotland have benefited from going down to England and bringing players up.
"It's something that Dundee United hasn't really tapped into, so I was happy to come up and talk to the manager and chairman and talk about doing that job."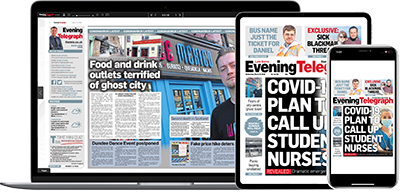 Help support quality local journalism … become a digital subscriber to the Evening Telegraph
For as little as £5.99 a month you can access all of our content, including Premium articles.
Subscribe