With the opening of V&A Dundee just three months away, a shopping centre is celebrating the city's new-found status as a global destination.
The Overgate is launching a new campaign, Dundee's 7 Cities, to celebrate the international focus and connectivity in the City of Discovery.
Over the next eight weeks, the campaign will see the Overgate partner with local schools, creative groups and the general public to promote Dundee and its seven sister cities: Alexandria in America, West Dundee in America, Orleans in France, Nablus in Palestine, Wurzburg in Germany, Zadar in Croatia and Dubai.
During the launch on Saturday July 14 and Sunday July 15, a new interactive installation will also open.
Large white cubes will feature line drawings of Dundee landmarks, including the V&A, the Law and Tay Bridge, plus famous sites from the seven sister cities, including the An-Nasr Mosque in Palestine, King Street Trolley in Virginia and the Burj Khalifa in Dubai.
Artists from Duncan of Jordanstone College of Art and Design will conduct live decoration of the giant cubes in the Overgate over the weekend.
As each drawing is completed, the public will be invited to personalise them with colour and detail.
A 'this is my Dundee wall' will be available for people to post messages about what the city means to them.
There will also be a listening wall where people can discover Dundee resident Doreen Lyons' memories of visiting sister city Orleans in 1974.
Pen pal letters between Ancrum Road and Clepington primary schools and their 7 Cities friends will also be on display.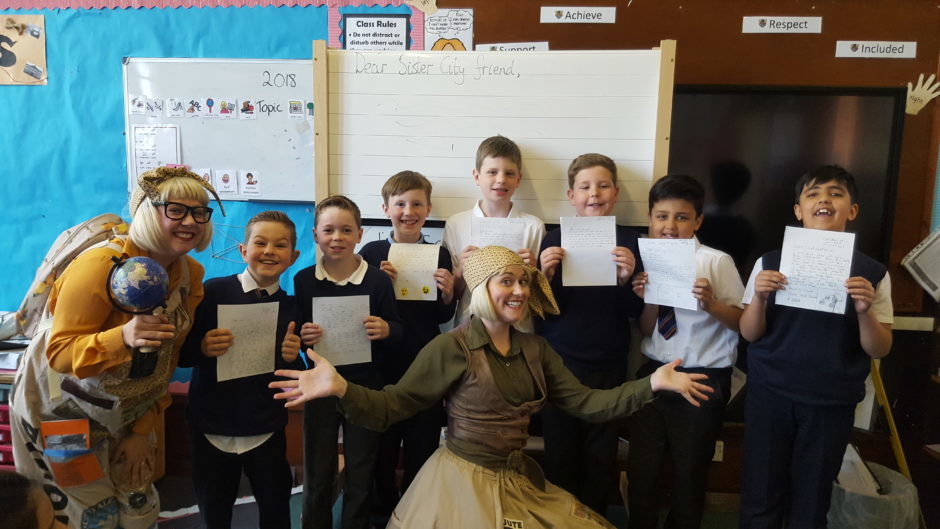 There will be plenty of fun facts about the cities to see and an optical illusion selfie station.
Malcolm Angus, Overgate manager, said: "We are delighted to be announcing the Overgate Dundee's 7 Cities campaign today.
"Over the next eight weeks, the installation in the centre will highlight the connectivity and stories between Dundee and our sister and twinned cities internationally.
"Ahead of the opening of the V&A in September, Dundee's 7 Cities is a timely opportunity to celebrate these shared global connections, and we look forward to welcoming everyone to the Overgate from July 14 onwards to participate."
George Laidlaw, of Dundee Wurzburg Twinning Association, said: "Dundee's 7 Cities is a brilliant initiative and we are delighted to have engaged youngsters in our twin city exchange."
Between 1pm and 4pm on Saturday July 28, there will be a free story-telling session hosted by the 'Dundee Sisters' Shona and Roma, taking families on a virtual journey through the seven cities.
Artists are also invited to enter a competition that will see them create their own visual interpretation on a cube panel of the RRS Discovery.
To enter, they must submit their own artwork to the customer service desk in the Overgate or via email FAO Metta Ramsay to info@overgate.co.uk.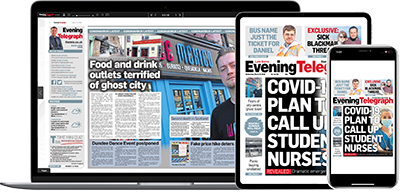 Help support quality local journalism … become a digital subscriber to the Evening Telegraph
Subscribe