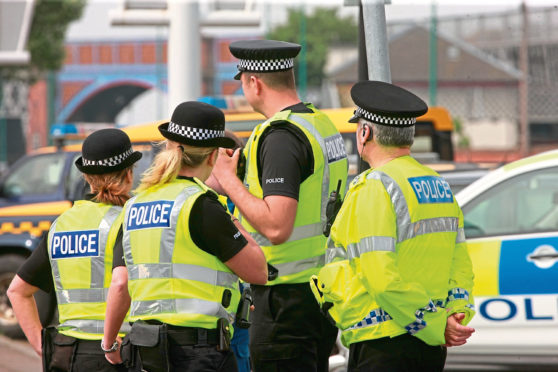 Eight out of 10 "positive" stop-and-searches carried out by police in Dundee in the first half of the year lead to the seizure of drugs.
Figures published by Police Scotland show that between April and September there were 602 stop-and-searches carried out in the city – with 279 of them proving to be "positive", meaning a potentially harmful possessions were found.
Of those positive searches, 233 related to drugs. On 81 occasions officers found Class A drugs.
There were 102 positive searches which uncovered class B drugs, 48 led to the recovery of Class C drugs, and on two occasions officers found new psychoactive substances (NPS) on people they were searching.
Throughout the whole of the previous year, from April 2017 to March 2018, there were 460 positive searches carried out by police in Dundee, with 357 of them leading to the discovery of drugs.
Dave Barrie, services manager for drug recovery charity Addaction, said the stats reflected well on police.
"It's an indication of the prevalence of drugs within the city and it is another indication the police are out doing good work trying to intervene," he said.
"Certainly coming into contact with the police or criminal justice system can sometimes be that moment that spurs somebody on to reach out and start addressing the issues."
The figures also showed that 11 searches led to bladed weapons being found, five uncovered blunt instruments and three uncovered pointed articles. A total of 42 searches uncovered stolen property, one uncovered fireworks and another uncovered alcohol.
In Perth and Kinross there were 109 positive searches carried out on people, with 93 suspects found with drugs, three of them having bladed weapons and a further three carrying pointed articles.
Stolen property was found on 17 of them.
And in Angus, 80 out of 240 searches were positive, with 78 people found with drugs and four with stolen property.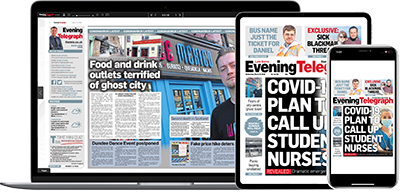 Help support quality local journalism … become a digital subscriber to the Evening Telegraph
For as little as £5.99 a month you can access all of our content, including Premium articles.
Subscribe