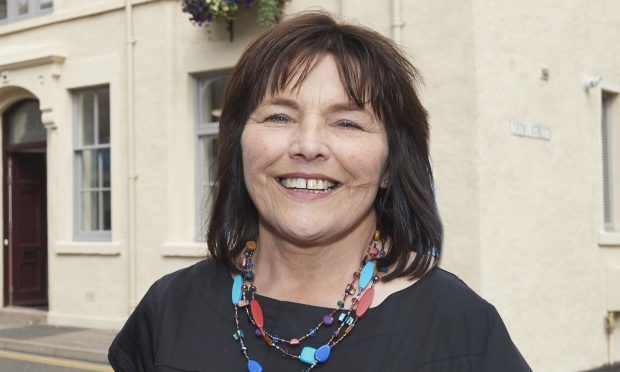 Most of the jobs created by Scotland's new social security agency in Dundee will be new positions, the Scottish Government has insisted.
Social Security Minister Jeane Freeman was pressed to clarify the status of the positions while updating MSPs at Holyrood.
On Monday it was announced that 1,500 jobs would be split evenly between the agency's headquarters in Dundee and a site in Glasgow.
In a statement to the Parliament, Ms Freeman said the social security agency was expected to employ around 250 staff by summer 2019 to deliver the first three devolved benefits – the carers allowance supplement, best start grant and funeral expenses assistance.
On top of the 1,500 jobs, around 400 locally-based positions would be created across Scotland.
"This number will be refined as we continue to work to design the service with local authorities and others but it illustrates the scale of our commitment to local delivery," she added.
Ms Freeman was pressed by Tory MSP Adam Tomkins to set out how many of the jobs were new and how many were replacement jobs for people already in employment at the Department for Work and Pensions (DWP).
He also called on Ms Freeman to give an assurance that the government's stated £190 million estimate for the IT system to underpin the new benefits was "robust".
The minister said the government was working through the exact detail of the jobs, adding: "My expectation is that a small number may well be existing DWP jobs in Scotland administering or dealing with the benefits that we will be responsible for but it will be a small number because the bulk of that work in the DWP is conducted south of the border."
Of the 250 initial positions she said 30 currently existed inside the social security directorate working to deliver the first phase of benefits.
"These are all new jobs and my expectation is that all, or if not all almost all, of those 250 jobs will be new in order to deliver those new benefits," she said.
The 400 locally-based staff would also be new positions because DWP currently has no comparable jobs, Ms Freeman said.
She said the IT system was being built "chunk by chunk" and the £190 million figure would be "refined" throughout the build.
The minister told MSPs: "We are approaching this in a soundly-based, robust way bearing in mind that we are taking it all step by step and those need to be the caveats around it.
"The assumptions we have made are very clear in the finance memorandum and the approach we are taking I think is one that is sensible and sound".
Giving Dundee 750 new jobs in benefits hub leaves Aberdeen a 'forgotten city', moans one of their councillors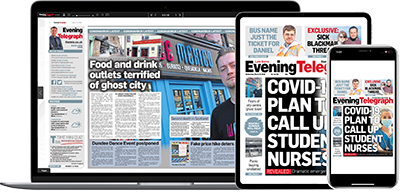 Help support quality local journalism … become a digital subscriber to the Evening Telegraph
For as little as £5.99 a month you can access all of our content, including Premium articles.
Subscribe