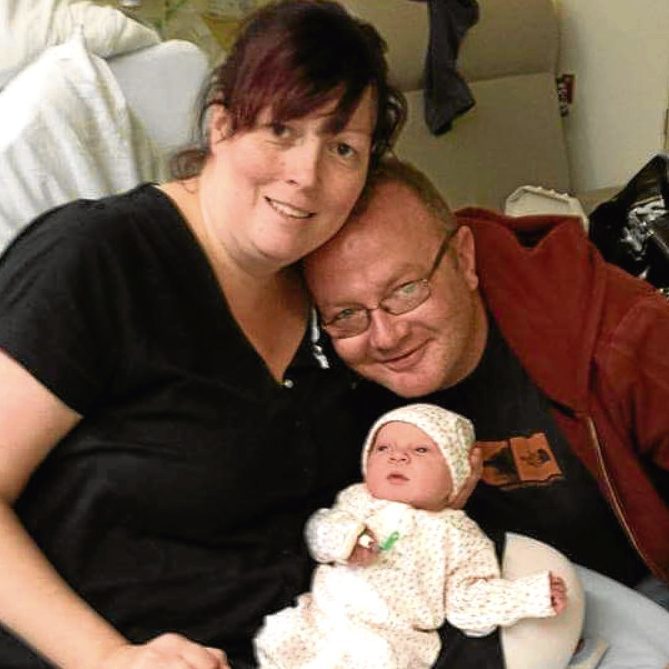 The mother of a Dundee man who died suddenly has said she has been "blown away" by the generosity of people who have donated money to his family.
Father-of-two Nick Briggs passed away from a heart attack at his home on December 19 at the age of just 40.
Grieving colleagues at renewables company Adwen Offshore have created a JustGiving page to donate cash to Nick's family, including fiancée Claire Curry, son Conal and baby daughter Ailsa.
Nick had been employed in the wind farm industry and spent time working in Holland and Germany.
The crowdfunding page had an initial target of £200 but an incredible £6,175 has been raised so far.
Nick's mum Linda said: "We were aware that two of Nick's workmates in Germany — two Dutch guys — had started the page.
"As far as I'm aware they are coming here to visit later in January or in February.
"Nick was quite well-known in the wind farm industry over in Germany.
"The crowdfunding page was set up to raise £200 but the last time I checked it was up to more than £6,000.
"It's absolutely lovely that they have done this.
"The generosity is fantastic and the family have been blown away by it."
Despite the tributes online, Linda said the family were still struggling to come to terms with Nick's death.
She said: "We are feeling very empty at the moment, just trying to get through each day as best we can.
"The children are helping enormously and we are trying to keep going, but just getting up every day is a struggle."
The page set up by Nick's colleagues reads: "We're raising £200 to help the family of Nick Briggs, who sadly passed away.
"We wanted to do something to help so we've set up this page up so people can donate something to his family to help at this difficult time.
"Anything that you can manage will be greatly appreciated and everything raised will be passed to his family to use as they wish."
Nick's sister Carolyn Briggs thanked those who have donated, saying: "This has blown us all away.
"I knew my wee brother was liked but had no idea how much.
"Conal and Ailsa are Nick's kids and we will make sure they are loved every day and told all the time about their wonderful daddy.
"They will benefit from this fund as Nick would have wanted them to.
"He was a fantastic father of whom we were all so proud.
"We are overwhelmed at the kindness shown by everyone who has donated at this painful time and we will never ever forget that."
Carolyn added: "Nick worked with such a good bunch of people.
"Thank you from the bottom of our hearts."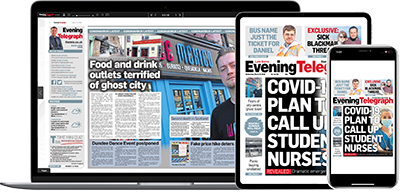 Help support quality local journalism … become a digital subscriber to the Evening Telegraph
Subscribe