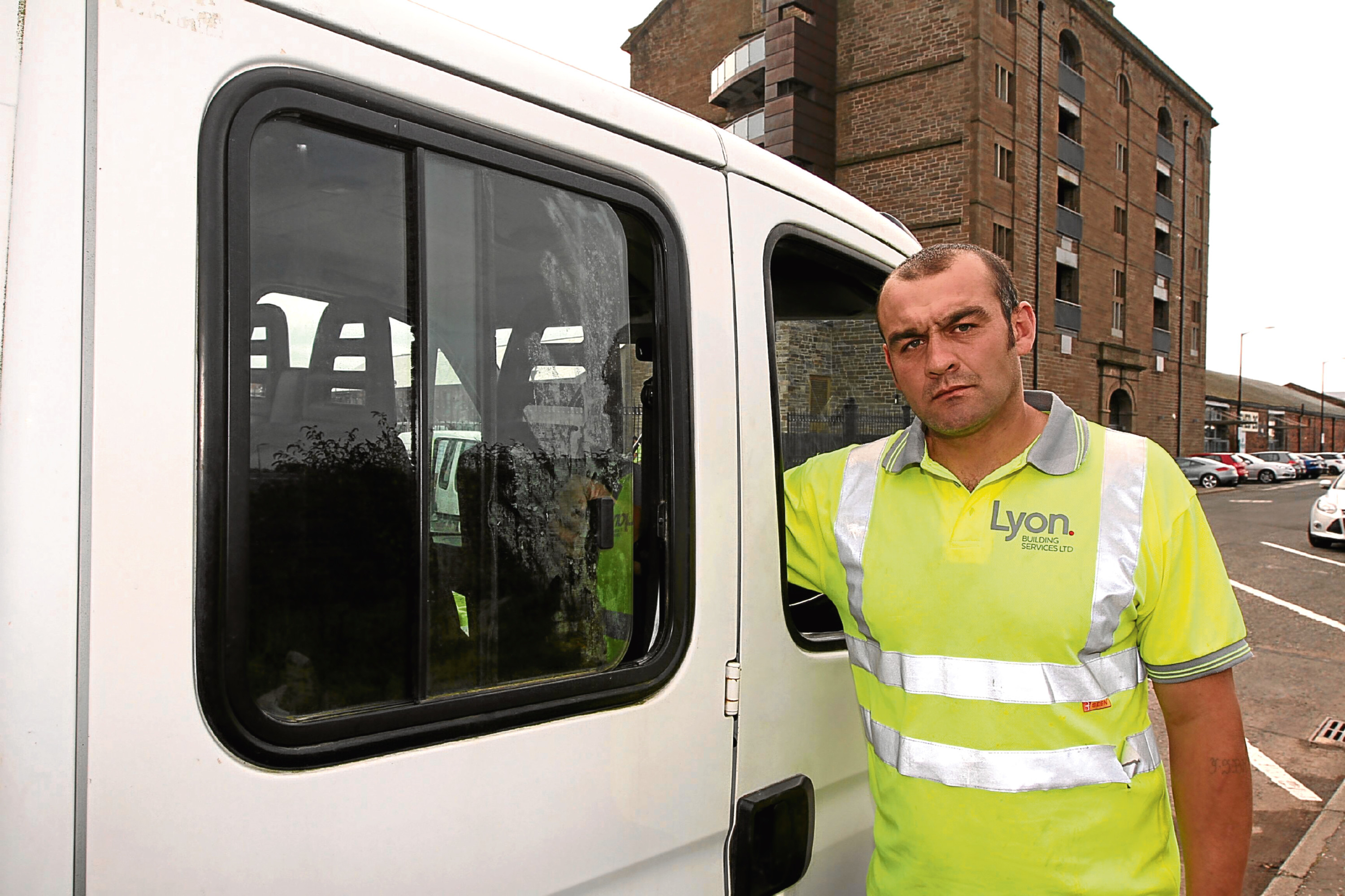 A DUNDEE builder was left unable to work after thieves stole tools worth £600 from his van.
Stewart Lunan, 35, parked his van outside his home near Clepington Road after working a late shift, only to find his tools had disappeared when he prepared to go to a job less than 12 hours later.
He had hidden the tools underneath a chair and covered them with a high-visibility top, but the thieves still managed to find them, making Stewart think he was being watched.
Stewart, who works for Broughty Ferry-based Lyon Building Services, said police had determined that the thieves were professionals and managed to prise open a window to gain access.
He said: "I'd been working last Tuesday night late and I parked at about 8.30pm on Graham Street.
"With it being so late at night, I thought it would be OK till I went back to work at 7.30am.
"I came out in the morning and found the tools were missing, so I called the police. Forensics officers later came round and they confirmed the thieves had prised open the back window to get inside.
"Unfortunately, they couldn't find any fingerprints, so these thieves knew what they were doing."
A Makita circular saw, jigsaw, battery charger and two batteries, plus hand tools, a spirit level set, drill bits and other similar items were stolen from the vehicle.
Stewart added: "I think about £600 worth of stuff was stolen.
"I believe someone must have been watching me. I've been round the neighbours but they haven't heard anything.
"I wasn't able to get back to work till the Friday as I had to wait for the police to come out.
"I'm just getting through all that, but now I'm paranoid about leaving anything in the van — I've emptied the whole thing."
Police Scotland were approached for comment but hadn't replied by the time the Tele went to press.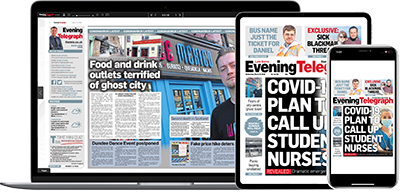 Help support quality local journalism … become a digital subscriber to the Evening Telegraph
Subscribe