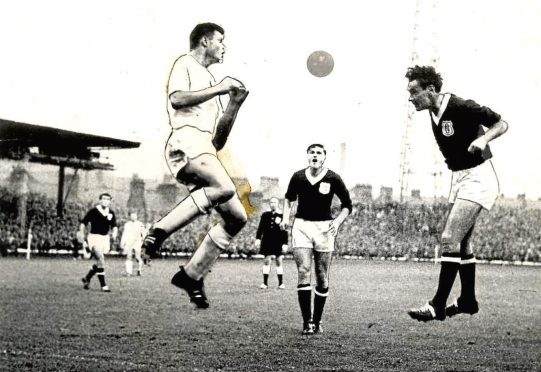 There's an old adage in entertainment the best should be saved for last — but when it comes to European football it's a trend Dundee FC definitely bucked.
For 55 years ago yesterday (Tuesday), the Dark Blues announced themselves on that stage with a performance that sent shockwaves around the continent and still goes down as one of the best-ever in the club's 124-year history.
It came when Bob Shankly's recently-crowned Scottish Champions faced foreign opposition in a competitive game for the first time.
They arrived in the shape of West German champs Cologne who, despite the presence of holders Benfica and five-time winners Real Madrid in that season's European Cup, were reckoned to have a decent chance of going all the way and breaking the Iberian Peninsula's domination of the competition.
For that reason Dundee's first flirtation with Europe was expected to last no longer than that preliminary round and, as the first leg at Dens Park on September 5 approached, the smart betting was on home and away wins for the Germans.
If the team's lack of experience on this stage made that thinking understandable, so too did a start to the domestic season that could at best be described as rocky.
By the time the Cologne tie came round, they'd lost to Dundee United, Celtic and Hearts (twice) in a League Cup section they'd eventually finish bottom of and their only league outing had ended in another loss to the Jambos.
In view of all that, hopes were not high as Shankly's men ran out, though with the exception of new goalkeeper Bert Slater, he'd wisely gone back to the team that had won him the league just a few months before.
In the space of three early minutes, however, any fears among the 25,000 crowd evaporated and it was clear something special was on the cards.
After just 10 minutes, Matthias Hemmersbach headed an Andy Penman cross into his own net and by the time 12 minutes were on the clock Bobby Wishart and Hugh Robertson had added two more.
As the onslaught continued, by the break Alan Gilzean and Gordon Smith, who'd played in the competition with Hibs six years earlier, made it 5-0.
"Gillie" would complete his hat-trick and Penman got on the score sheet before a deflection off Alex Hamilton gave Cologne the only consolation of their nightmare.
The 8-1 victory made headlines throughout Europe, though it was probably best summarised by former player and local football writing legend Tommy Gallacher who described the display as "a magnificent brand of cultured precision football."
There are, of course, two sides to every story and the version told in Germany was somewhat different.
Cologne were furious over an Alan Cousin challenge in just two minutes that left their goalkeeper, Fritz Ewert, concussed.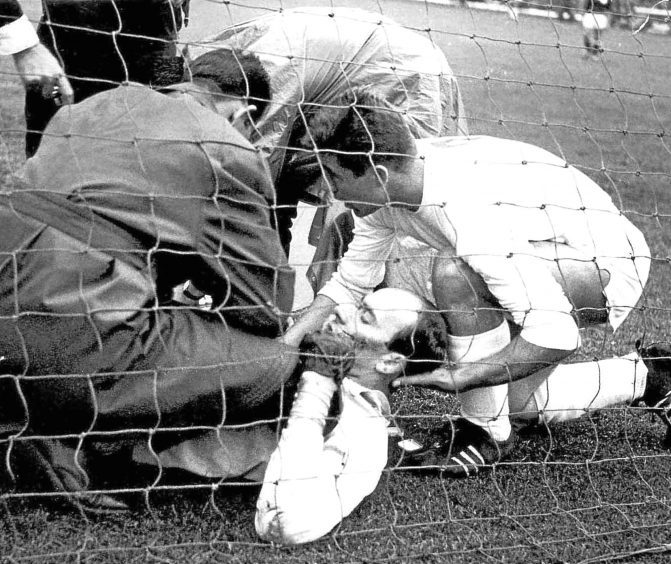 In the days before subs, it saw them reduced to 10 men when he failed to appear for the second half.
Dundee and Cousin, known for his honesty, always maintained the collision was accidental, but it didn't stop the Germans swearing revenge for the second leg.
Accordingly Slater was targeted and it led to one of the more bizarre incidents in Dundee's European history, when he did suffer a head knock during the first half.
The hardy Slater was determined to play on but home officials tried to force him into an ambulance.
It was a battle they were never going to win and once he had his wounds tended, the goalie returned to the pitch.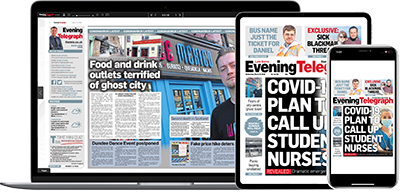 Help support quality local journalism … become a digital subscriber to the Evening Telegraph
Subscribe