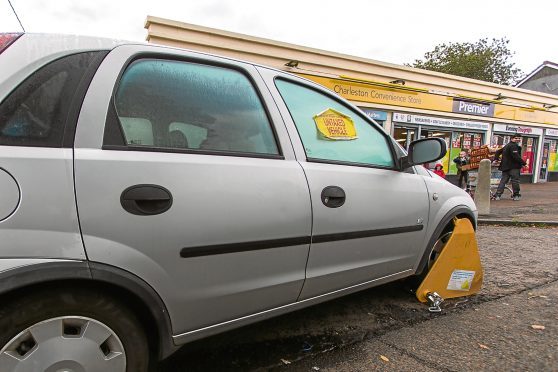 Dozens of vehicles in Dundee were clamped by the Government in just a week after their owners failed to pay tax.
The DVLA carried out enforcement action throughout the city in areas including Charleston, targeting drivers who it claims have broken the law.
As a result, 47 vehicles were left with their wheels clamped and a notice on the window stating it was an "untaxed vehicle".
The owners now must cough up money if they want to be able to drive them again.
The clamps were put in place by firm NSL on behalf of the DVLA.
A spokesman for the agency said: "It's an offence not to tax a vehicle before it's driven on the road.
"It's easier than ever to tax your vehicle, with more than 98% of vehicles on the road correctly taxed.
"The law is clear — and that is why we take action on behalf of the taxpayer against those who break the law."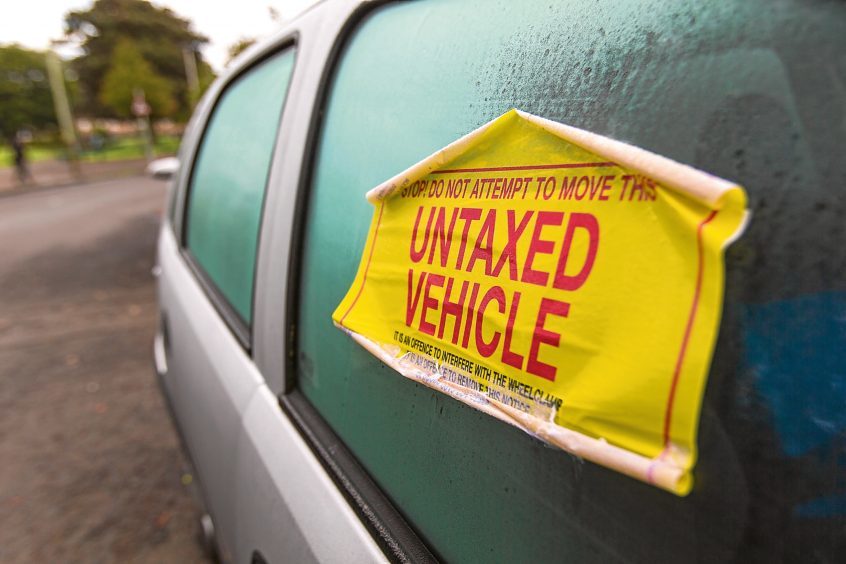 A silver Vauxhall parked in Craigowan Road, Charleston, was clamped after being left outside Charleston Convenience Store for several days.
A member of staff at the shop said the car had arrived a week past Sunday and bags had been switched in and out of the vehicle by a female driver.
She added: "The car got clamped on Tuesday and, as far as I'm aware, no one has been back since.
"The back seat still looks to be loaded full of bags. It's all a bit bizarre but it could be the case the car's broken down."
The DVLA spokesman added: "We continue to send reminder letters to vehicle keepers, which is why it is so important that they notify DVLA of a change of address, or keeper. Clamping is one of a range of measures we use to make sure that untaxed vehicles are not driven on the road.
"The DVLA doesn't have to spot an untaxed vehicle on the road to take action — the agency knows if a vehicle is taxed or not and can enforce directly from the record by sending out late-licensing penalties. DVLA's wheel-clamping partner NSL can also enforce against untaxed parked cars and when untaxed cars are caught by DVLA ANPR cameras, the keeper will be sent an out-of-court settlement.
"DVLA also continues to work closely with the police and local authorities to address vehicle tax evasion at local levels and to share intelligence to target vehicle keepers who are deliberately not taxing their vehicles."
Drivers can pay £100 to release the vehicle if it has been taxed, with an additional £160 taken as a surety fee if not — which is refunded if the tax is paid within 15 days of the vehicle being released. Further charges apply if it's impounded.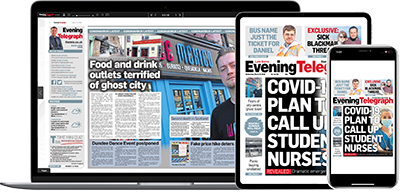 Help support quality local journalism … become a digital subscriber to the Evening Telegraph
For as little as £5.99 a month you can access all of our content, including Premium articles.
Subscribe