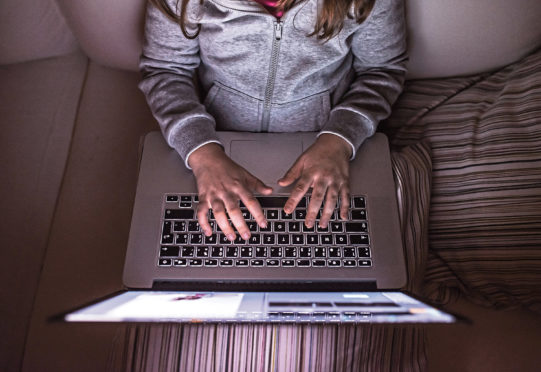 Almost half of sex offenders being monitored by the authorities in Tayside have been convicted of crimes on the internet – and the numbers are rising.
There were 364 registered sex offenders at liberty in the region in 2017-18, slightly more than the previous year, a new report has revealed.
Of those, 44% had been convicted of an offence using the internet.
The report by Paul Clancy (pictured), Dundee City Council's director of children and families, revealed that challenges around monitoring internet-based offending and behaviour were becoming greater.
Mr Clancy said: "Over the period, there has… continued to be an increase both nationally and locally in the proportion of registered sex offenders (RSOs) with convictions for internet offences.
"As of March 31 2018, there were 364 RSOs across the region and 44% had been convicted of an internet offence.
"Given the serious nature of these offences, which do not automatically lead to contact offences but do always cause children significant harm, it presents particular challenges.
"In response, this is a joint priority with the child protection committee and from a preventative perspective the responsible authorities work to promote awareness raising and internet safety in schools and with children and families.
"When a person has been convicted and sentenced or is due to be released from prison, the responsible authorities also work with the sheriff court and parole board to ensure appropriate conditions can be applied to monitor and effectively respond to internet access and activity."
A report by MAPPA – Multi Agency Public Protection Arrangements – backed Mr Clancy's position that the internet was posing greater challenges to the authorities.
It said: "Crime trends change significantly over time and an increasing part of the management of offenders is the supervision and monitoring of offenders who have committed 'cybercrime' or computer-oriented crime."
The figures come as the Tele continues its Our Kids Need Justice campaign.
The campaign is calling for a change in the law to ensure that anyone convicted of committing a sex offence involving a child – including those who download or possess indecent images of youngsters – faces an automatic prison sentence.
The matter is being investigated by the Scottish Sentencing Council with a view to guidelines around the sentencing of sexual offences being published at a later date.
On top of the 364 offenders at liberty, a further 120 were in custody, according to the MAPPA report.
It revealed that just five people had been returned to prison for breaching the conditions of their release – or for committing another similar crime – during 2017-18.
Most sex offenders were middle-aged, with a handful under the age of 18, and 31 of them aged 71 or older. The offenders were overwhelmingly male – just three women were registered as sex offenders in Tayside. Dundee had the most registered sex offenders at 148, more than Angus or Perth and Kinross.
Mr Clancy added: "The management of high risk of harm offenders is a complex task and requires appropriate information-sharing, defensible decision-making, collaborative actions, case reviews and robust enforcement.
"While some emphasis is placed on rehabilitation, public safety is always paramount."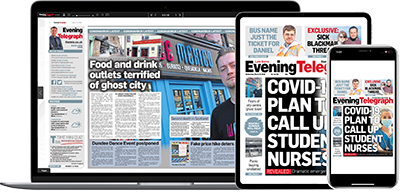 Help support quality local journalism … become a digital subscriber to the Evening Telegraph
For as little as £5.99 a month you can access all of our content, including Premium articles.
Subscribe