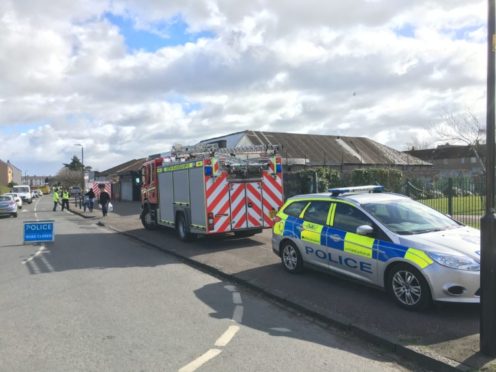 Streets in the Douglas area of Dundee were closed by police on Sunday as they attended an incident in Balmoral Terrace.
Several police cars and vans attended the incident with some locals telling the Evening Telegraph that it had been ongoing since around 6am this morning.
Both Balmoral Place and Balmoral Terrace were sealed off by police.
Firefighters and workers from gas company SGN are in attendance after the man, who lives on a top-floor flat, poured petrol onto the ground below.
He also lobbed several items of furniture out of the flat.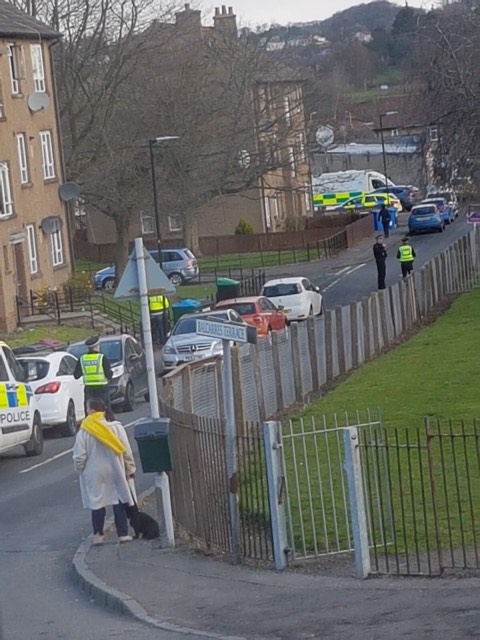 Nearby residents said they had been told the man had also thrown his dog from the window but a Police Scotland spokesman said this was not the case.
One resident told the Evening Telegraph there were armed police involved in a "stand off".
Another man said: "It seems to have been going on from early morning back of 5/6am. The man has smashed all his windows and been throwing stuff out on to the street.
"Balmoral terrace all closed off. Same as Balmoral Place. Few negotiators shouting up at him.
"They've been inside for over an hour as well as a load of armed police with shields and battering rams. Not sure what else. He appears at his window every so often and shouts stuff out that's about it."
The police spokesman confirmed that some adjacent flats had been evacuated as a precaution but that there is no wider threat to the public.
One woman said: "I got escorted out my building because he lives in the next close to me. It's been on going since about 5am."
A local, who asked not to be named, said she can't get out of her block of flats as the man was "throwing things out the window" – and police had told her not to approach the windows of the block as a result, for her own safety.
The incident remains ongoing.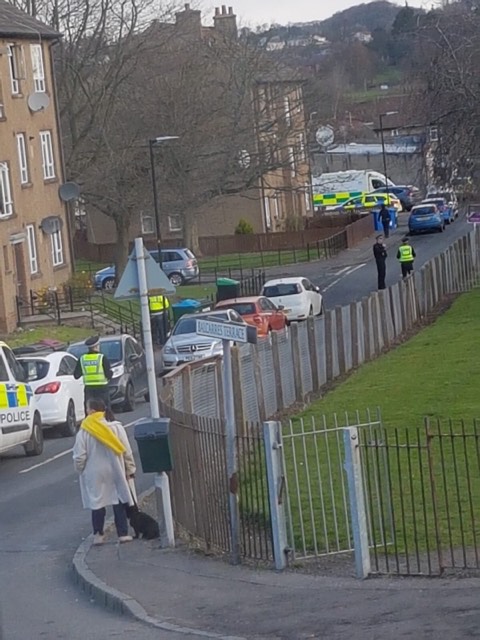 It is understood there is no wider threat to the public.
More to come.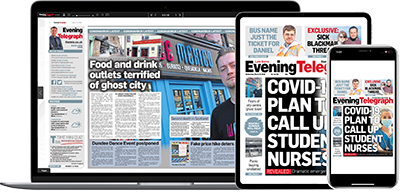 Help support quality local journalism … become a digital subscriber to the Evening Telegraph
Subscribe