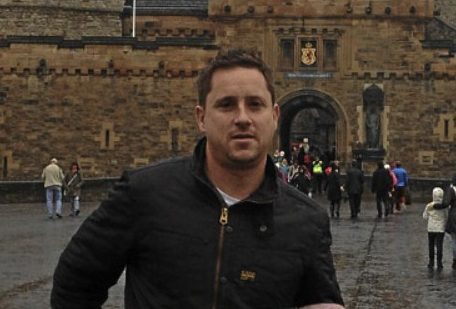 A Dundee oil worker who survived a North Sea helicopter disaster has won about £300,000 as part of a £3 million compensation payout to those involved in the tragedy.
Stuart Mathers, of Craigie, survived the Super Puma helicopter crash off Shetland in August 2013 along with 11 other passengers and two pilots.
But Duncan Munro, 46, from Bishop Auckland in County Durham, George Allison, 57, from Winchester, Hampshire, Sarah Darnley, 45, from Elgin, Moray, and Gary McCrossan, 59, from Inverness, all died.
It has now been revealed that nine of the survivors have won compensation understood to be between £2.5 million and £3 million in total.
Mr Mathers is understood to have won about £300,000 as part of the claim.
Lisa Gregory, head solicitor at the Aberdeen office of law firm Digby Brown, which represented the claimants, said: "Our clients were a group of people who were just going to work when their lives were changed in some of the worst ways imaginable.
"The cases were about providing them with access to legal recourse and fair compensation. All of those involved in the incident will have to live with its effects and repercussions for the rest of their lives.
"The most important outcome is that the settlements will hopefully allow those affected by the events of that night and their families to move on with dignity."
In 2014, Mr Mathers told the Tele "the shock of looking out of the window as you're going down towards the water is unbelievable".
Investigators found pilots failed to properly monitor the flight instruments on approaching Sumburgh Airport on Shetland.
A final report by the Air Accidents Investigation Branch (AAIB) issued in March found no mechanical fault with the helicopter, which was returning from the Borgsten Dolphin support vessel to Sumburgh.
The investigators made several recommendations, including a requirement for pilots who are licensed to fly through bad weather to receive regular training on how to read flight instruments which are specific to the type of helicopter being flown.
They called for helicopters, which already must have cockpit voice recorders, to be fitted with devices to capture images.
The AAIB also recommended that large helicopters certified for offshore operation should only have cabin seating layouts, which would mean that in an emergency each exit would need to be used by no more than two passengers.
Mr Mathers could not be reached when approached by the Tele.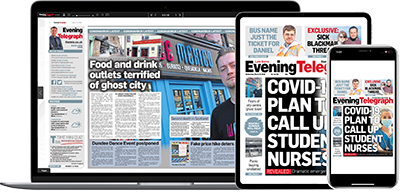 Help support quality local journalism … become a digital subscriber to the Evening Telegraph
Subscribe