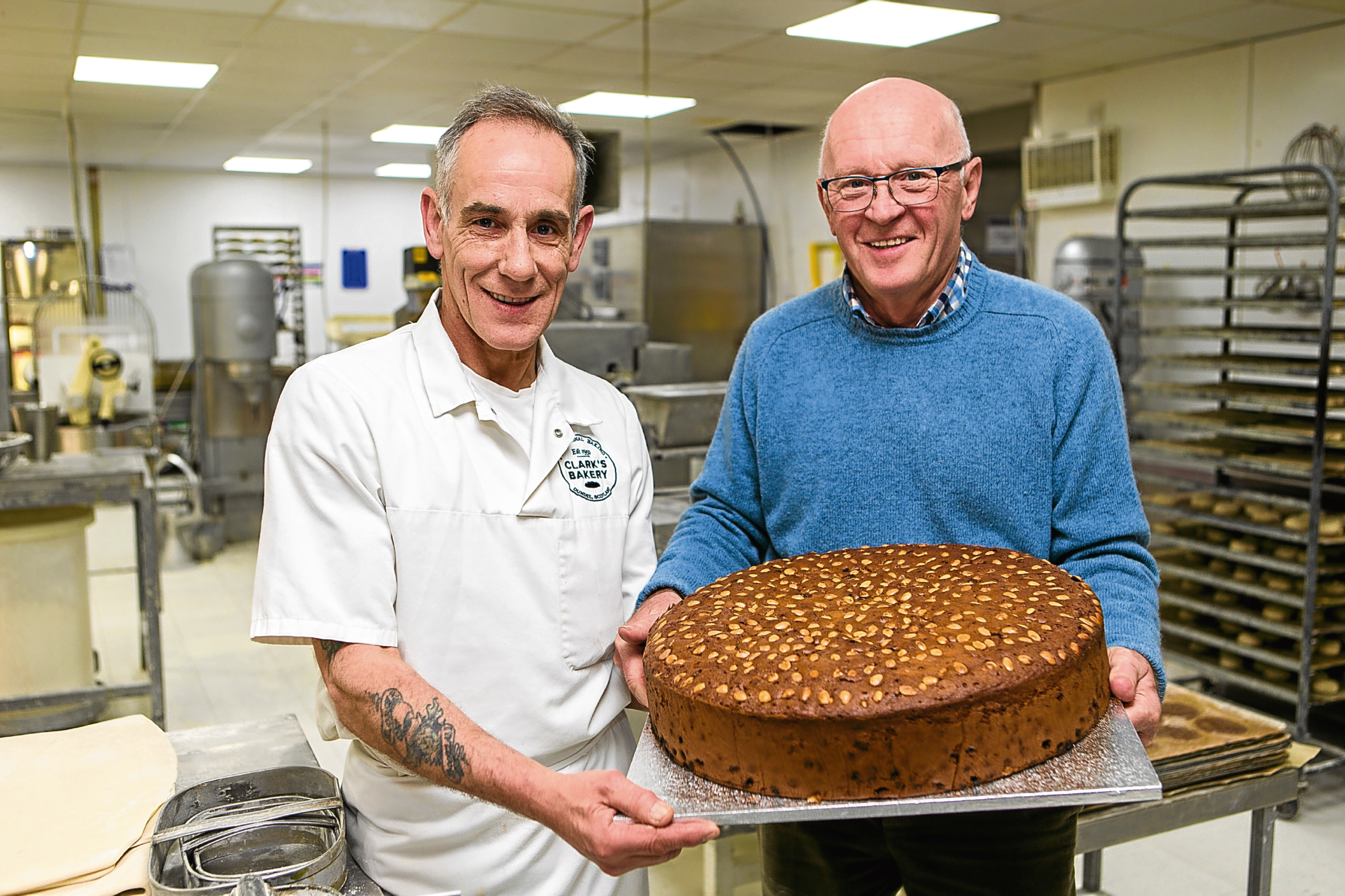 A city baker claims he has made the biggest ever Dundee Cake — weighing in at a whopping 26lb.
Alan Clark, who runs Clark's 24-hour Bakery in the West End, says he has never been asked to make such a huge item of confectionery before.
At 18 inches round and 26lb — or 11.7kg — it is nearly four times as heavy as the weight of an average baby at birth.
From its initial design at 8am on Wednesday to it coming out of the oven, it took about seven hours in total for baker Colin Smith to turn the cake around at his Annfield Row premises, just off Peddie Street.
The order was commissioned by Duncan of Jordanstone College of Art and Design for Dundee Begoys, a Dundee-themed exhibition taking place at the college tonight.
The cake will be carefully transported to the college's base on Perth Road today.
Alan said he couldn't ever remember having to make such a large cake.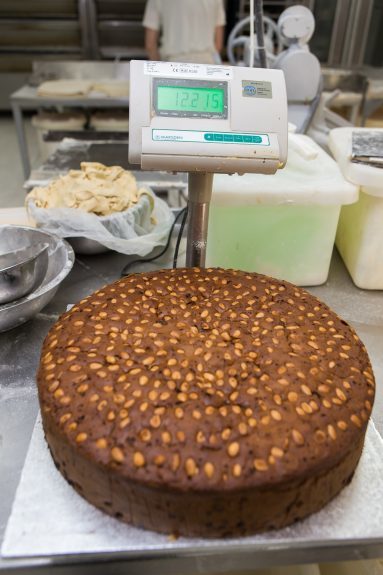 He said: "I just thought this must be the biggest Dundee Cake that has ever been made.
"It's so big it's actually 18 inches round and we had to get a special mould for it. I think it's the biggest cake we've ever made anyway.
"To be honest, I can't see why anyone would want to bake it at that size and it's extremely hard to do."
The modern-day take on Dundee Cake is said to have originated in the City of Discovery in the 19th century.
It was first popularised when the Keiller's marmalade company put it into mass production and is said to be one of the Queen's favourite sweet treats.
A popular tale suggests that the recipe for the orange and almond cake was first concocted for Mary Queen of Scots, who did not like glace cherries in her cakes.
Alan added: "When you think about it, the largest base of a wedding cake is probably 10lb, so that puts it into perspective.
"It took about six-and-a-half hours to bake, so it would have been seven hours in total from start to finish — and it looks great.
"Colin has done a really good job with it."
Clark's has, however, some way to go to beat what is officially the world's biggest cake.
According to Guinness World Records, the largest cake sculpture measures 16.46m x 13.94m x 0.54m (54ft x 45ft 7in x 1ft 9.25in) and was achieved by cake designers in Italy in October 2015.
However, Dundee baker Colin can remain proud, as while his Dundee Cake was a one-man effort, the Italian cake took 250 designers to put together.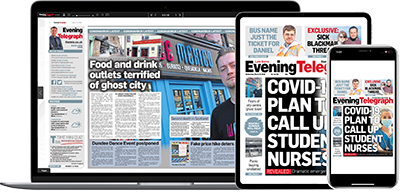 Help support quality local journalism … become a digital subscriber to the Evening Telegraph
Subscribe