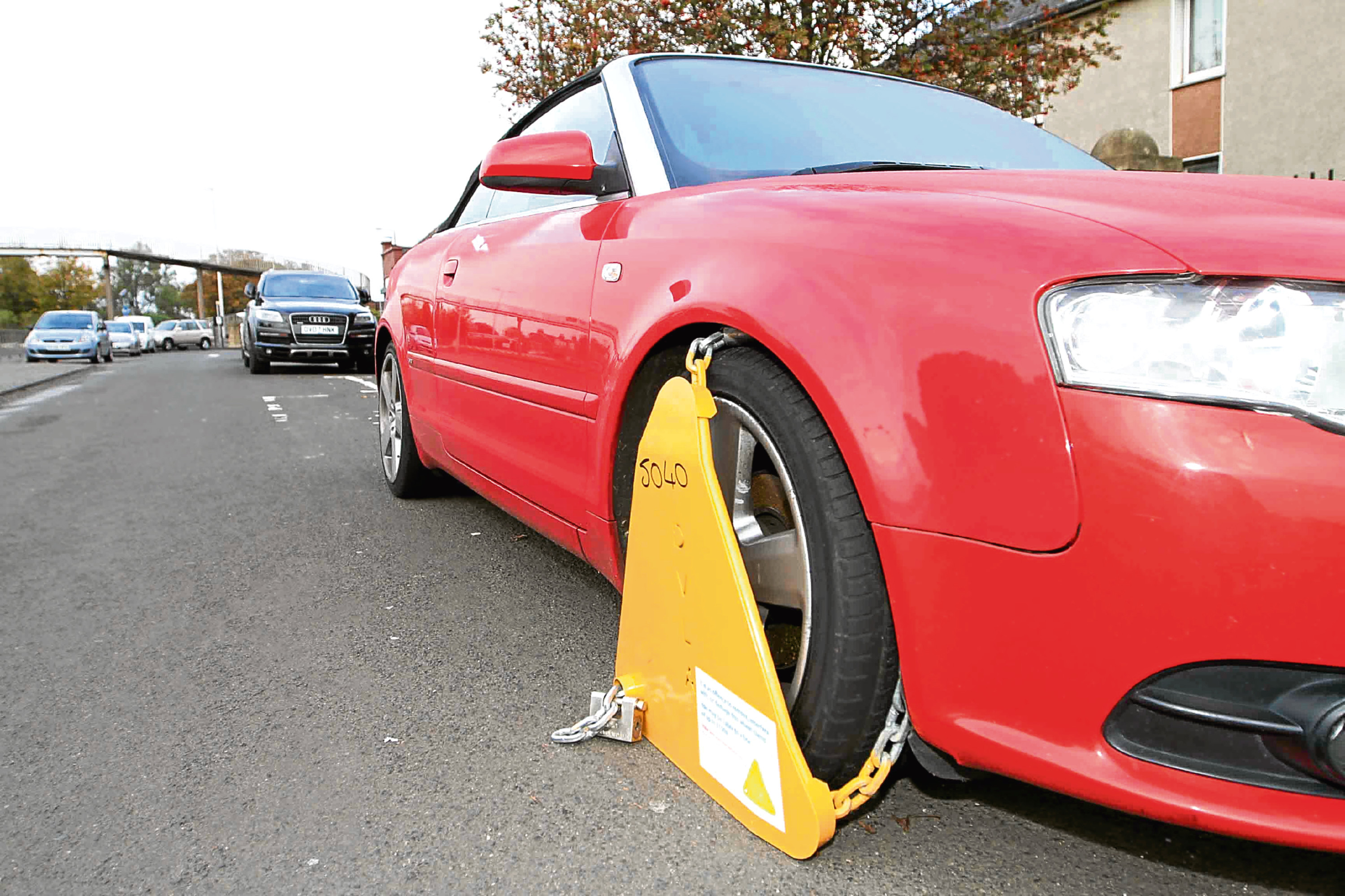 Government officials have seized nearly £150,000 from Dundee drivers who failed to pay road tax, the Tele can reveal.
In the last four years bosses at the DVLA have taken enforcement action against hundreds of motorists who hadn't paid tax on their vehicles.
That includes just short of £50,000 in actions through the civil courts and more than £60,000 in late-payment penalties, taken from nearly 6,000 people.
It comes after dozens of cars were clamped in Dundee this year alone as the DVLA cracked down on unpaid tax.
The amount of cash seized through court actions against drivers is on the rise, having more than doubled from £7,265.25 in 2012/13 to nearly £17,000 in the 12 months up to September this year.
The highest sum collected by DVLA bosses via a late-payment penalty was £138.75, while the highest out-of-court settlement was worth more than £500.
The DVLA's biggest in-court seizure was worth £917.50.
A spokesman for the UK Government's licensing authority said: "Almost 99% of vehicles are taxed correctly and on time and it's never been easier to tax a vehicle — it can be done online or over the phone 24 hours a day and with direct debit payments can be spread over 12 months.
"We send reminders to the driver before their tax runs out — we also send further reminders to drivers who fail to renew their tax on time.
"That is why it is vital drivers tell us if they change address so we know where to contact them.
"It also helps the police and other emergency services trace the owners of a vehicle in the event of an emergency."
He added: "It's an offence not to tax a vehicle before it's driven on the road.
"While we do all we can to remind drivers of when their tax is due, we will take action against those who don't tax their vehicles — otherwise it wouldn't be fair on those who do the right thing, and it costs taxpayers millions in lost revenue.
"We don't have to spot an untaxed vehicle on the road to take action. We know if a vehicle is taxed or not and we can enforce directly from our records by sending out late-licensing penalties.
"We operate a comprehensive package of measures to ensure that vehicle tax is convenient to pay but very hard to avoid."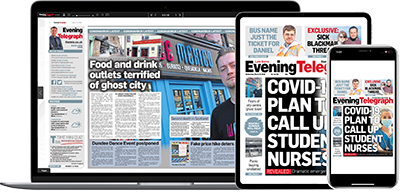 Help support quality local journalism … become a digital subscriber to the Evening Telegraph
For as little as £5.99 a month you can access all of our content, including Premium articles.
Subscribe