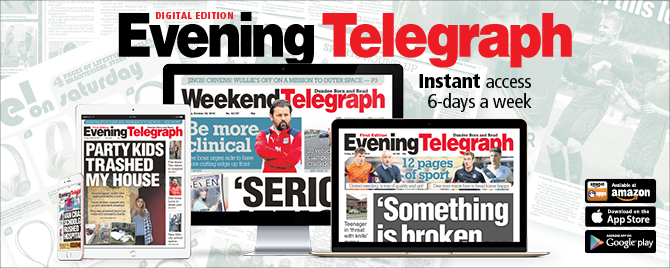 An Evening Telegraph digital subscription lets you read each issue of the Evening Telegraph on your PC, iPad/iPhone, Kindle and Android device.
Subscribing couldn't be easier. Simply click the link below, choose your subscription term and enter your details. You can then enjoy instant access to the latest and archived editions of the Evening Telegraph.
With a subscription to the digital edition of the Evening Telegraph, you can benefit from having each issue instantly accessible 6-days a week on your PC, tablet or mobile. You can buy the latest issue, subscribe for 1 month, 3 months, 6 months, or save over £70 when subscribing for a year.
Take out a subscription today and you can benefit from a further 15% saving when you enter promotion code ETLPXT at the checkout.
Once you have an online subscription you can choose to read your editions by logging in to the respective subscription page via your PC and/or the accompanying apps. Our digital edition apps are available in the Apple, Android and Amazon Kindle stores. For a step-by-step guide on how to download apps on your device, and from more information regarding your digital subscription, please view our digital edition FAQ's by clicking on the link below.