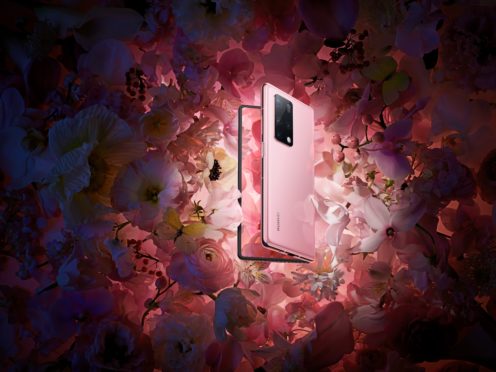 Huawei has unveiled its latest foldable smartphone, with the Chinese manufacturer appearing to have taken design inspiration from rival Samsung.
The Mate X2 has replaced Huawei's previous folding screen technology which wrapped around the outside of the device and opened out with a foldable screen inside the phone which is opened out like a book.
That set-up is reminiscent of the design of Samsung's Galaxy Fold series of foldable phones, which like Huawei's folding Mate X range was first unveiled in 2019.
The rise of foldable smartphones has come in response to the public demand for larger screens to use for work as well as entertainment purposes, but without making phones themselves any larger than current devices.
Huawei's new Mate X2 will initially go on sale on February 25, starting at just under £2,000, the company confirmed.
However, any availability in the UK and Europe is also still to be confirmed.
The phone itself has a 6.45-inch Oled display on the outside, with the foldable interior screen opening up to reveal an eight-inch display.
Huawei says its new multi-dimensional hinge, which is the result of five years of development, allows the phone to fold more tightly closed than other similar folding phones, better protecting the screen from any dust and dirt which would potentially damage the display.
The Mate X2 also includes a quad rear camera system created with Leica, as part of Huawei's ongoing partnership with the German company.
Technology expert Ben Wood, chief analyst and chief marketing officer at CCS Insight, said the Chinese firm's latest foldable appeared to be more of a message that the company remains determined to not be silenced by US trade restrictions than a normal gadget launch.
The Huawei MateX2 is now official.
"With an eyewatering price tag of just under 2,800 US dollars, this is arguably little more than technology 'bragging rights', but I continue to admire Huawei's tenacity in the face of adversity," he said.
"It also confirms 'fold-in' design is best."
In announcing the new phone, Huawei consumer business group boss, Richard Yu, said the firm was determined to set the standard for folding phones.
"With some of the best software and hardware innovations at its core, Huawei Mate X2 represents a giant leap forward and sets the bar for future foldable devices," he said.
"While the Huawei Mate Xs was largely regarded as the best-in-class foldable device, we continued to push for new ways to further improve the foldable experience.
"The Huawei Mate X2 represents the future of smartphone technology, with pioneering innovations and a truly fantastic user experience across the board."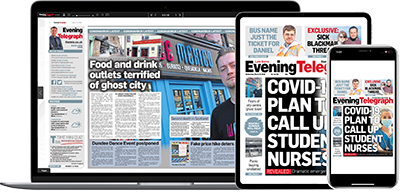 Help support quality local journalism … become a digital subscriber to the Evening Telegraph
Subscribe