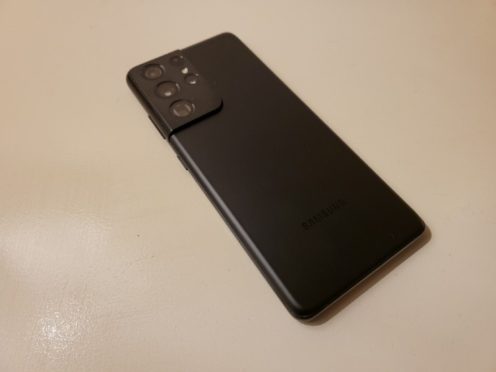 Samsung's 2021 flagship smartphones are here, earlier than usual, with the tech giant looking to get a jump on its rivals.
The top of the new range is the Galaxy S21 Ultra 5G, which has a revamped camera system and enhanced display all set within a new design.
So, how does the S21 Ultra look as Samsung's latest flagship, and can it give the firm an early lead in the phone market this year?
– Design
The S21 Ultra, along with the whole S21 range, has been given a major redesign for 2021.
At the heart of this new look is a new camera housing which Samsung calls the Contour Cut Camera housing, and gives the impression that the camera system has been neatly slotted onto the top left corner of the back of the phone.
The result is a neat and very smart looking device on both sides, as the front of the Ultra is, as usual, all screen combined with a front-facing camera built into the screen.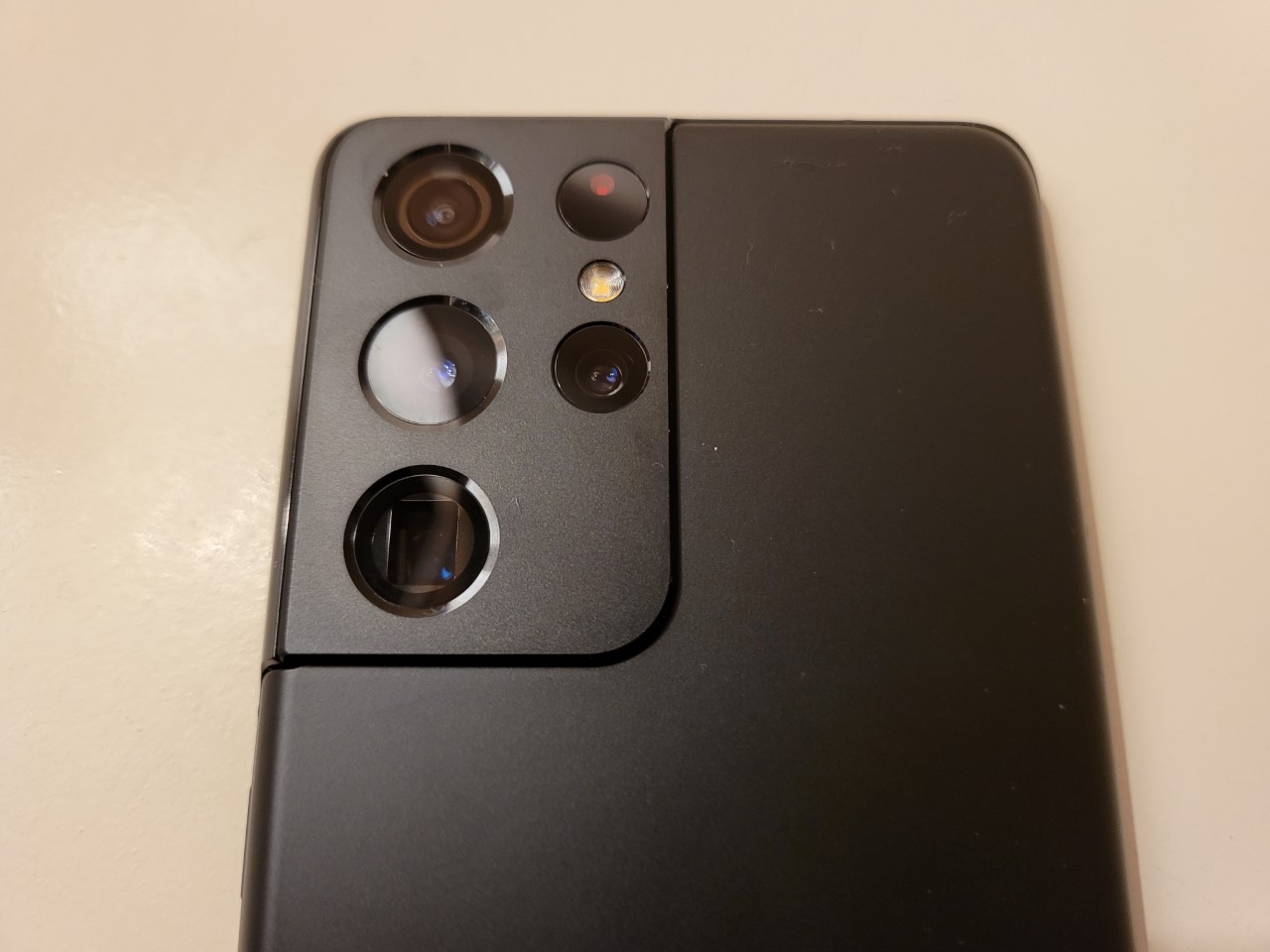 The camera bump itself is still substantial, but that is not uncommon for modern smartphones.
And while other versions of the S21 range have two-tone colour finishes with the camera housing in one colour and the rest of the phone in another, the S21 Ultra is available in a Phantom Black finish, which is uniform on all parts of the device.
The result is stylish and creates an ultra-modern looking device you want to pick up and use.
It is also worth noting that Samsung has followed Apple's decision to remove charging bricks from its phone boxes, drastically reducing the size of the box the phone ships in, cutting down on weight too, resulting in a reduced carbon impact on the environment.
– Experience
Picking up and using the S21 Ultra is well worth it too, firstly for the bright and engaging display.
It's a 6.8-inch Dynamic AMOLED 2X screen, which the phone maker says is its most intelligent yet thanks to a dynamic frame rate which adjusts to suit the content you're viewing on the phone and so that everything moves smoothly whether you're gaming or scrolling through Twitter.
The screen really is bright too – colours are clear and sharp – which makes viewing all your content a great experience.
On this device, that is most likely to be photos and video, because this is the area where Samsung has focused most of its innovation.
The S21 Ultra 5G comes with a quad rear camera system made up of an ultra-wide, wide and dual tele-lenses.
Among those is a new 108-megapixel pro sensor, which allows for incredible details to be picked up in photos.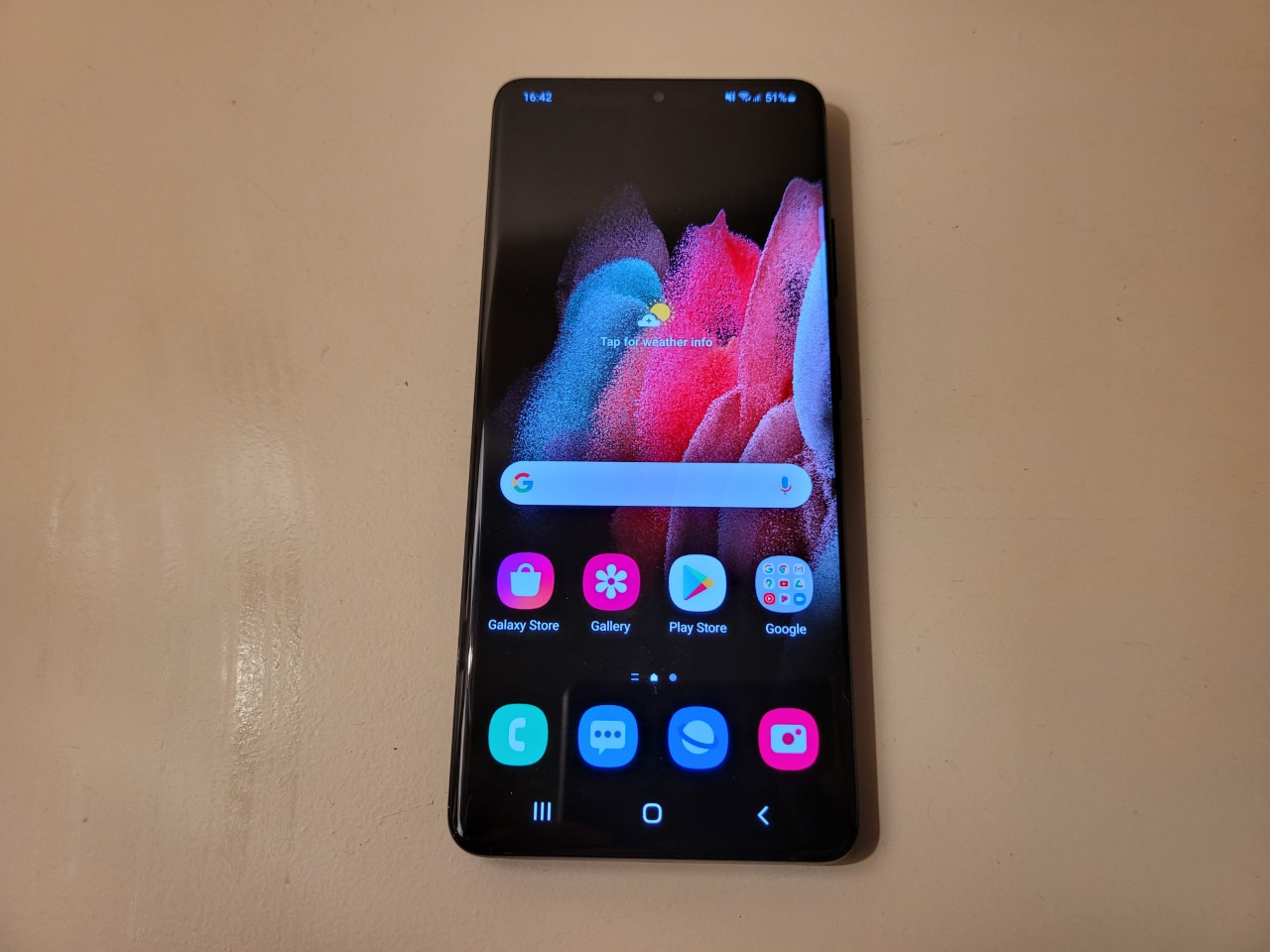 Most notably, Night Mode photos taken in low-light have been substantially improved, now at a level currently unmatched by rival flagship smartphones.
Thanks to the improved Bright Night sensor, low-light images taken on the S21 Ultra are much clearer and sharper than before, with almost none of the fuzzy "noise" that is often found in low-light pictures. It is a major step forward.
In terms of video, the S21 Ultra has made some impressive improvements too, crucially boosting the variety of options users now have to capture.
For the first time, it is possible to shoot in 4K at 60 frames per second from all four rear lenses and even the front-facing camera, so users can capture super high-resolution video in a wider range of ways.
Add to this the fun Director's View, where users can see video feeds from all the different lenses at the same time as they record and can jump between them as each different angle suits.
For those who love their video creation, this tool feels like it will be incredibly useful.
In addition, it is now also possible to take high resolution still images from within 8K resolution video, solving that issue of having to choose between capturing stills or video.
Away from creativity, the S21 Ultra has been given a productivity boost through its newfound compatibility with Samsung's S Pen stylus for the first time, however, there is no S Pen in the box and so it requires an additional purchase in order to make the most of this new skill.
– Verdict
Although the starting price of £1149 for the S21 Ultra is high, for this smartphone it is worth the investment.
Not only is this cheaper than last year's S20 Ultra starting price – and the S21 Ultra is a better phone – but Samsung has rejigged its pricing across the S21 range, meaning there is a device for everyone this time around.
The smart redesign and the much-improved camera, combined with Samsung's industry-leading screen means there is not a better Android phone out there currently.
So, anyone looking to start 2021 with a new phone need look no further.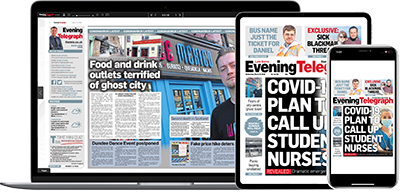 Help support quality local journalism … become a digital subscriber to the Evening Telegraph
Subscribe