Health Secretary Jeane Freeman has wrongly suggested 95% of patients testing positive for coronavirus have been interviewed by contact tracers within a day.
The latest Public Health Scotland (PHS) figures instead show that in the week ending October 11, 36% of patients – 1,286 cases – were spoken to for contact tracing within 24 hours.
There were 63.7% of positive cases who were not contacted in that time frame. A further 12 cases (0.3%), are unaccounted for.
Of those contacted, 1,458 people (40.8%) were reached between 24 and 48 hours after their positive test, 491 (13.7%) had to wait up to 72 hours and 330 people (9.2%) were still waiting beyond three days.
PHS Scotland figures also show that – between August 3 and October 11 – just 33.7% were contacted and interviewed in the 24 hours after their positive sample.
Challenged on BBC's Good Morning Scotland radio programme about the proportion of people waiting over a day between a positive test and a "completed" interview, Ms Freeman insisted the figure for completed interviews within 24 hours was 95%.
But even adjusted for when the positive case is added to the contact tracing database, rather than the time a test took place, PHS figures show more than a fifth (20.1%) waited longer than 24 hours for an interview to be completed.
Ms Freeman said the performance of Scotland's Test and Protect contact tracing system has been "excellent" despite it being "under huge strain at the moment".
She added: "However, that doesn't cover for the fact that there are glitches in the system because of the backlog in positive case results coming through the lab processing those tests and getting the positive results into the Test and Protect system."
Ms Freeman also revealed the Scottish Government has increased the number of contact tracers by 150 in the last week, with approximately 800 people now working to contact people.
When it was pointed out that she announced there were 874 contact tracers on September 22, Mr Freeman said: "As people become more experienced in it, they can cover more cases individually."
She added the Scottish Government is aiming to have "around a thousand over the coming period".
"We have constantly had to flex the system up and down in order to meet the demand that we have," Ms Freeman said.
"Part of our difficulty at the minute is backlog cases from (the Lighthouse Laboratory) coming in and are therefore adding to the day cases.
"That puts the system a bit more under pressure but it is coping and it is doing remarkably well."
She added: "The staff who worked in Test and Protect are quite extraordinary in the work that they do but they are our second line defence.
"I know people will be fed up hearing it but you, me and everyone listening are the first line of defence in protecting ourselves and others from this virus."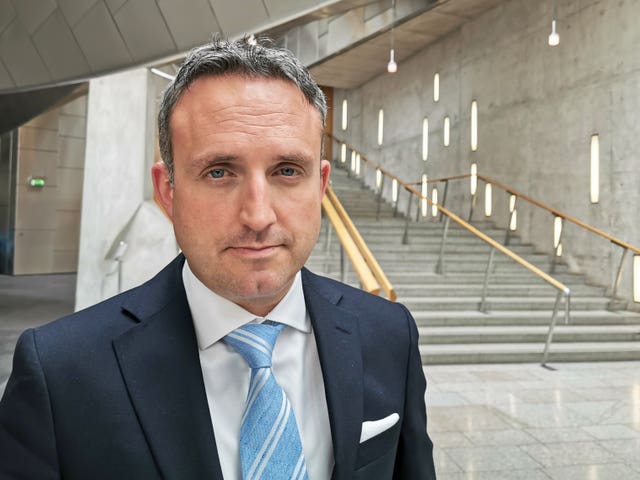 Scottish Liberal Democrat health spokesman Alex Cole-Hamilton described delays with the test and trace system as "an outrage"
He said: "These delays risk the further spread of the virus. It puts people's close contacts at greater risk.
"It also prevents understanding about wider transmission and spreads associated with locations, where people unknown to the individual could have come into contact with the virus. Every minute counts."
He added: "It was the choice of ministers to only actually deploy half the number of contact tracers that they insisted were available.
"That is looking more and more bizarre with every day that goes past.
"The current capacity is obviously not enough to keep people safe.
"The Scottish Government needs to explain urgently how their system will set about interviewing everyone who tests positive within hours, not days."
Asked about the delays following her virtual coronavirus statement to Parliament, First Minister Nicola Sturgeon pointed out that 3,376 cases (94.4%) were contacted within 48 hours of being notified of a positive test.
Ms Sturgeon stressed the need for people to "have confidence" in the contact tracing system and said: "I would never stand here and say that there are not improvements we want to make and other resilience we want to build into that system.
"On the scale it is operating on just now, it's a relatively new system so we have to strengthen it as we go along and that is happening."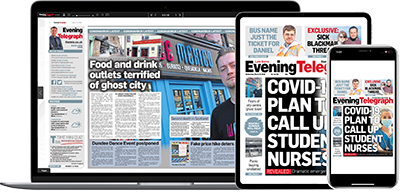 Help support quality local journalism … become a digital subscriber to the Evening Telegraph
Subscribe