The Scottish Government could face a "black hole" in its budget of almost £700 million in the next four years.
Final outturn data for the 2018-19 financial year released on Wednesday by the Scottish Fiscal Commission (SFC) show a budget reconciliation – money taken from the Scottish Government budget to cover a forecasting error in income tax revenues and block grant adjustments- of £309 million will be deducted from the 2022-23 budget.
Coupled with a £204 million deduction from the upcoming 2021-22 budget, announced by the SFC, and an estimated £167 million reconciliation in the 2023-24 budget – a forecast published ahead of the most recent UK budget – a total of £680 million could be taken altogether.
Scottish Labour Party analysis released on Wednesday suggested that the reconciliation in 2023-24 would be £179 million – apparently based on last year's medium term financial strategy – taking the party's total estimate to £692 million.
The picture, however, could have been worse for the Scottish Government, after the SFC revised up its February forecast of a £555 million deduction in 2022-23.
Scottish Labour deputy leader Jackie Baillie said: "Scotland is facing a budgetary black hole of £692 million.
"Scotland now faces the prospect of starting the financial year with a bill for £309 million – a worrying prospect in any situation, but especially so amid an escalating economic crisis.
"As the Scottish economy contracts, Scotland needs to prioritise the creation of jobs and the recovery of the NHS.
"I would urge both the UK and Scottish Governments to work together to secure additional resources for Scotland and support families and our economy."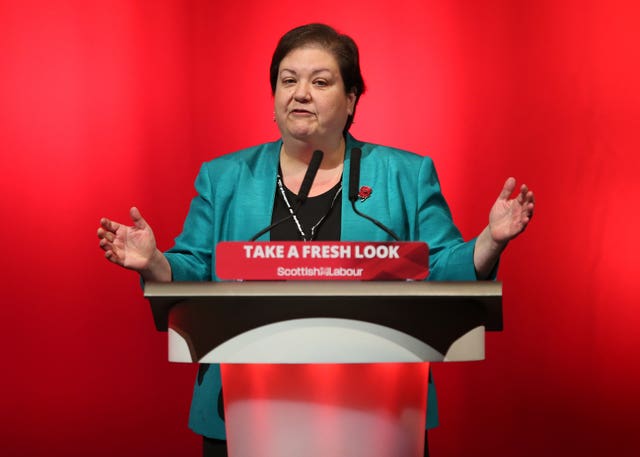 A spokeswoman for the Scottish Government said: "The independent SFC is responsible for forecasting Scottish income tax receipts.
"The SFC is due to publish a supplementary forecast evaluation report on October 5 in which they will explain the differences between their forecasts and the outturn data.
"The reconciliation is a normal annual part of the fiscal framework, where differences between forecast and outturn are reconciled once outturn figures are published. This figure is not a useful indicator of how Scottish income tax performed in 2018-19 as receipts grew by £640 million between 2017-18 and 2018-19.
"In 2018-19 we introduced significant reforms to make Income Tax in Scotland fairer and more progressive, protecting lower and middle income taxpayers while raising additional revenue to invest in public services and Scotland's economy.
"Today's figures show that this approach helped Scotland raise an additional £119 million for public spending."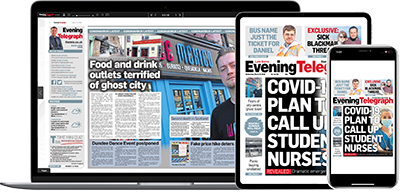 Help support quality local journalism … become a digital subscriber to the Evening Telegraph
Subscribe