Protesters opposed to Covid-19 restrictions have gathered in their hundreds outside the Scottish Parliament.
Coronavirus sceptics, vaccine conspiracy theorists and those opposed to measures such as mandatory mask-wearing chanted and made speeches criticising lockdown.
Hundreds marched to the parliament building in Edinburgh with flags and placards for the Scotland Against Lockdown protest, organised by the Saving Scotland Facebook group.
A post advertising the event said: "Time to stand up together and listen to real scientific evidence in regards to the health of the Scottish people.
"This evidence is being buried by MSM, big pharma and more than a few politicians.
"Lockdown is causing more harm than the virus. We stand for the freedom to choose.
"No to mandatory vaccines and masks. No to secondary lockdowns.
"We are a large group of concerned individuals that realise the damage this can do to our children, the economy etc."
The protest was taking place as the Scottish Government released the latest Covid-19 statistics showing 997 people had tested positive for coronavirus in the past week – the largest weekly increase since May.
A total of 2,496 people confirmed as having the disease have died in Scotland, while the number of people who have tested positive for Covid-19 now stands at 21,189.
Scotland's national clinical director Jason Leitch condemned the protest.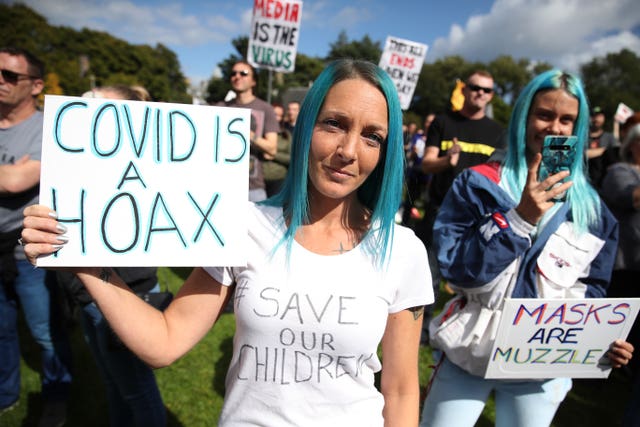 He told BBC One Scotland's Reporting Scotland programme: "Firstly, it's irresponsible to gather and put yourself, your family and others at risk.
"And the second is, I don't fully understand their point. Do they think we're making it up? That the world is some kind of global pandemic conspiracy?
"Because nobody's involved me in a conspiracy – I see people getting very sick and dying all over the world from this disease."
A Police Scotland spokeswoman said: "We were aware of a demonstration outside the Scottish Parliament in Edinburgh during the afternoon of September 5.
"Officers attended and provided a proportionate response. No arrests were made and the gathering has now dispersed."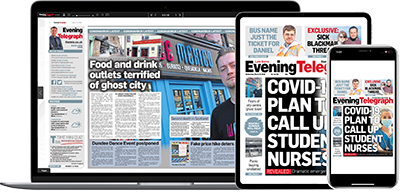 Help support quality local journalism … become a digital subscriber to the Evening Telegraph
Subscribe