An extra 3,500 teachers will be needed in Scotland to allow for physical distancing, the country's biggest teaching union has said.
In a letter to First Minister Nicola Sturgeon, EIS general secretary Larry Flanagan railed against the differences in guidance for those in and out of schools, pointing to the mandatory use of face coverings in museums, while no such regulation exists for pupils or staff.
The Scottish Government announced funding last month for the hiring of 1,400 additional teachers but Mr Flanagan urged ministers to "do more", saying extra teachers would allow for classes to spread out across different rooms where social distancing could take place.
He said: "We need the Scottish Government to fund the hiring of the 3,500 teachers identified by the GTCS (General Teaching Council for Scotland) as willing to aid education recovery so that we can reduce class sizes and make possible physical distancing.
"We also need stronger advice on face coverings, where physical distancing is not possible.
"You cannot visit a museum without one but again schools are different?"
He added: "EIS members supported the decision to reopen schools as we understand the importance of education to our young people – that does not mean the very real concerns of teachers about school safety should be set aside.
"I urge you and your Government to do more."
The call comes after two outbreaks in Glasgow and Lanarkshire were identified.
In Ballieston, Glasgow, cases have been confirmed in pupils at Bannerman High School – where one pupil attended classes on Thursday – while positive tests were also returned in pupils at Caldervale High School in Airdrie, and St Ambrose High School and St Andrew's High School, both in Coatbridge.
Three primary school pupils have also tested positive, one in Todholm Primary School in Paisley, Renfrewshire, and two others in Perth and Blairgowrie.
When asked about the letter at her daily coronavirus briefing, the First Minister said: "We have made funding available to recruit 1,400 additional teachers to help with pressures in schools and we will continue to talk to teachers, parents and the young people's representatives as we go through this to make sure we are doing what is necessary."
She added: "Getting as much normality as possible into young people's education is really important and we've got to do that safely.
"The obligation on all of us to make sure we're doing all the things necessary to keep Covid under control is the most important thing we can do to keep schools open."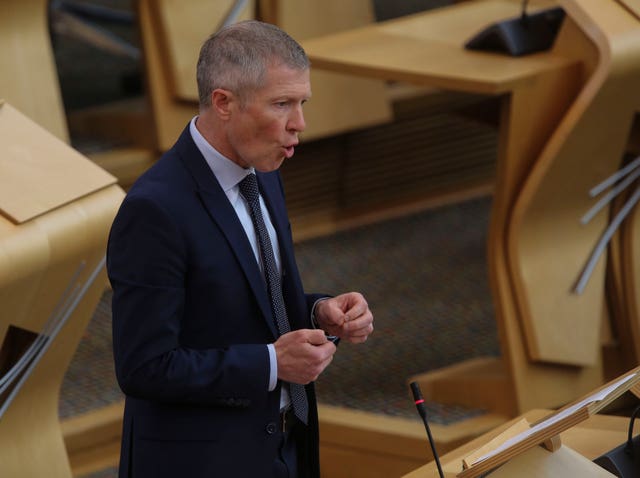 Meanwhile, Scottish Liberal Democrats leader Willie Rennie called for face coverings to be made mandatory on school transport, extending the rule from public transport.
He said: "Wearing masks on a bus wouldn't hamper anyone's education but it could keep people safe.
"We know that face coverings reduce transmission and the outbreaks this week show we need to be more careful. Every case that's caught could prevent an outbreak."
The First Minister said the use of face coverings will be kept "under review".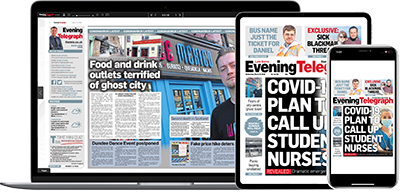 Help support quality local journalism … become a digital subscriber to the Evening Telegraph
Subscribe