Less than a fifth of teachers are confident schools are currently safe to reopen next week, according to a survey.
The EIS union found 64% of teachers support the resumption of classes next week but just 18% have confidence in the safety measures put in place so far.
Asked about returning to work in schools, 62% of teachers said they feel either "somewhat unsafe" or "very unsafe".
First Minister Nicola Sturgeon has said schools will reopen from August 11 and will welcome pupils back by August 18 at the latest.
But the EIS said a lot more work needs to be done to make schools safer for pupils and staff.
The interim results reflect the responses of 24,354 teachers who completed the union's survey between its launch on Tuesday and Thursday morning.
It found 26% of teachers said they have faith that sufficient measures such as social distancing and enhanced hygiene routines will be in place to support a safe return to school while 60% lack confidence that will be the case.
Almost three-quarters of teachers (72%) want coronavirus testing to be available to staff regardless of whether they have symptoms.
EIS general secretary Larry Flanagan said the union would be "seeking urgent discussions on the mitigations that teachers still want to see – such as sufficient social distancing, testing for asymptomatic staff, and the use of face coverings where required to ensure safety."
He added: "Teachers want to see schools reopening so that they can get back to working with pupils in the classroom environment – but they are very clear that this has to be done safely.
"The initial indications from this major survey confirm that teachers believe that much more still needs to be done to ensure their safety, and the safety of pupils and others within the school, can be properly protected as schools reopen."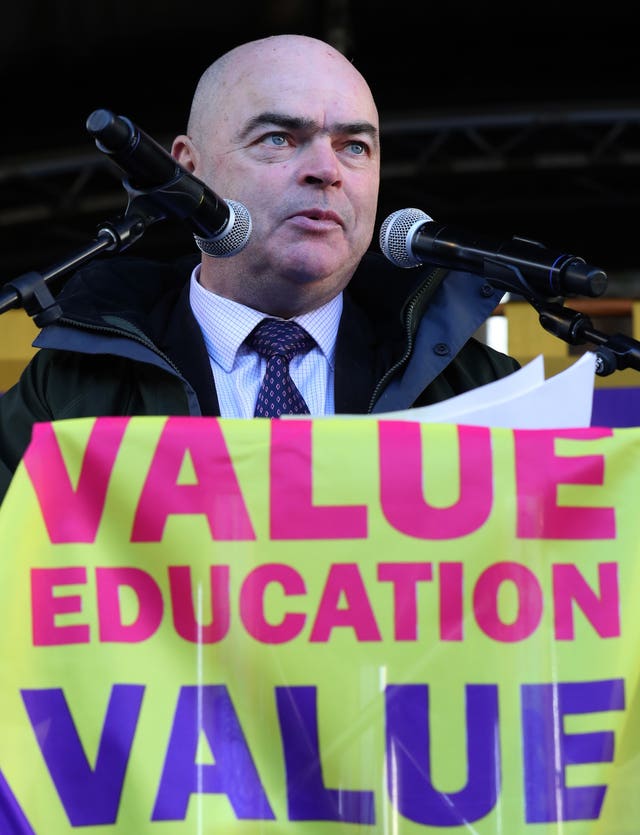 Ms Sturgeon said she was "not surprised" by the survey's results, adding: "I know they will feel anxious, and that's why we will do everything we can to ease those fears and build the confidence that you need as we go into the new school term."
Speaking at the goverment's coronavirus briefing, she said: "We have guidance in place that has been informed by the best scientific advice we've got but we will continue to work with teachers, work with parents, work with young people to make sure we are building confidence as schools return.
"We need to get children's education back to some degree of normality as quickly as possible because young people are losing out because of this pandemic and the longer they are out of school, the danger is they lose out more."
Scottish Labour's education spokesman Iain Gray said: "That only 18% of teachers have confidence that schools are currently safe to reopen is nothing short of a disgrace.
"Nothing is more important to us than the safety of our children. John Swinney must act swiftly to reassure teachers, parents and pupils that schools will be safe."
A Scottish Government spokeswoman said: "We agree that the health and wellbeing of pupils, students and staff should be the top priority when it comes to reopening schools and colleges.
"We will continue to discuss all measures that can be taken to ensure our schools are safe for staff and pupils."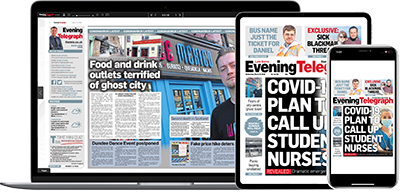 Help support quality local journalism … become a digital subscriber to the Evening Telegraph
Subscribe