A Glasgow SNP MSP has said he will challenge a decision to "impose an all-women shortlist" on his constituency which prevents him seeking re-election.
James Dornan, the MSP for Glasgow Cathcart, said in February that he would not be seeking re-election in the 2021 Holyrood contest.
But he changed his decision in July.
The Times reported that at a meeting of the party's ruling national executive committee (NEC) on Thursday night, a decision was taken to apply an all-women shortlists rule to the Cathcart seat because of Mr Dornan's relatively late shift in position.
All-women shortlists are mandatory in any seat being vacated by a serving SNP politician, the paper reported.
Writing on Twitter, Mr Dornan said he would be "challenging what I consider to be a decision based on a false premise".
He wrote: "OK folks, last night the NEC voted to impose an all-women shortlist on the constituents of Glasgow Cathcart, the constituency I have served to the best of my ability for the last 10 years.
"Obviously I am challenging what I consider to be a decision based on a false premise.
"I consider myself to be the best candidate for this constituency, that I live in and grew up on.
"If anyone wishes to challenge me then they should have the courage to take me on, not try to manipulate others into doing their job for them. I intend to stand and will fight to do so."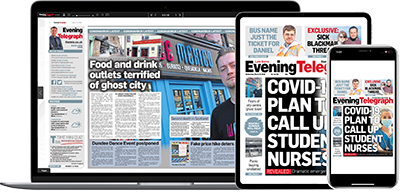 Help support quality local journalism … become a digital subscriber to the Evening Telegraph
For as little as £5.99 a month you can access all of our content, including Premium articles.
Subscribe