Health campaigners have warned cancer "cannot become the forgotten C" as a new report shows patients in more deprived areas are being diagnosed with some forms of the disease at a later stage.
The Cancer Incidence in Scotland paper said cases of cervical cancer are twice as high in women in the most deprived parts of the country when compared to the least deprived areas.
In addition to this, women from poorer areas are more likely to be diagnosed with late stage cervical cancer, when the disease has spread to other parts of the body.
The report said: "Among the commonest cancers in Scotland, there was convincing evidence that socioeconomic deprivation increased the likelihood of being diagnosed with more advanced cancers of the bowel (colorectum); cervix; female breast; head and neck, and prostate.
"For these cancers, patients were more likely to have cancers that had spread to other parts of the body (metastatic disease – stage four) in the most deprived groups compared to the least deprived groups."
With cancer screening services having been on hold during the Covid-19 crisis, Macmillan Cancer Support raised concerns an "already worrying" situation could become worse.
Janice Preston, Macmillan's head of services in Scotland, said: "These figures show people from deprived communities are much more likely to be diagnosed with the most advanced stage of cancer than those from the least deprived communities.
"Those diagnosed late are more likely to die or face invasive treatment that will leave them with life-long disabilities.
"We're concerned the impact of Covid-19 will make this already worrying situation much worse."
She added: "There has been huge disruption in cancer testing and significant reductions in people contacting their GPs with potential cancer symptoms.
"We're very concerned this will have a disproportionate impact on people living in deprived communities.
"Cancer cannot become the forgotten C. The Scottish Government must get cancer services back up and running as soon as possible, with a renewed focus on tackling the impact of deprivation on late diagnosis."
The report, published by Public Health Scotland, said there are "several reasons" for people in more deprived areas being diagnosed later – noting a lower take-up rate for breast, bowel and cervical cancer screening in such areas.
Looking at breast cancer, the report said women from more deprived areas are more likely to be diagnosed with the disease at stage four, when it has spread to other parts of the body.
For head and neck cancers, it said the incidence is higher among people from poorer areas, adding "they are also more likely to be diagnosed at the most advanced stage, when the disease has spread to other parts of the body".
In cases of prostate cancer in men, it said those living in less deprived areas are "more likely to be diagnosed with early stage disease and less likely to be diagnosed with late stage disease".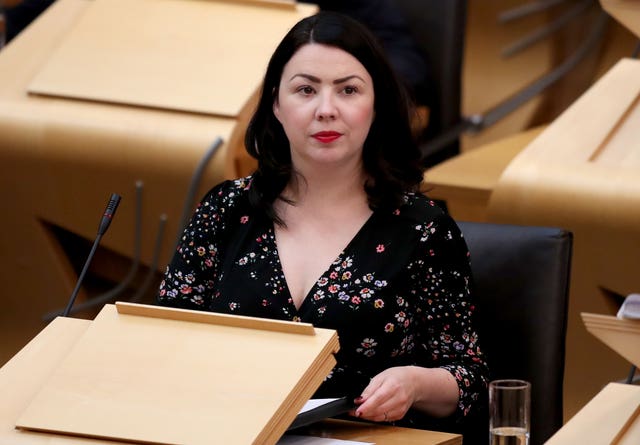 Labour health spokeswoman Monica Lennon said: "Today's statistics have underline what we already know – it is the most vulnerable in our society that are in greatest danger from cancer and that early diagnosis is vital to improving the chances of survival.
"With almost 400,000 cancer screenings cancelled by the Scottish Government due to the pandemic, we face a potential tsunami of cancer deaths."
The Scottish Government previously confirmed 396,736 breast, bowel and cervical screenings have been postponed since the coronavirus lockdown resulted in a temporary halt to cancer screening.
The Labour MSP said Health Secretary Jeane Freeman has been "too slow to get cancer screening and treatment back on track".
Ms Lennon said: "Early detection is vital and for that reason both screening and dental check-ups, which are vital for detecting oral and maxillofacial cancers, must be restarted without delay."
A Scottish Government spokesman said: "While the number of people who are diagnosed with cancer is increasing in Scotland, largely due to our ageing population, more and more people are living longer following a cancer diagnosis.
"Cancer has remained a top priority throughout the Covid-19 pandemic, with the majority of treatments continuing.
"We will continue to ensure patients are seen and treated as quickly and as safely as possible and, if necessary, changes will be made to treatment plans to minimise risk."
She added: "The Scottish Government is providing additional capacity to support diagnostic testing, this will include six mobile MRI scanners and three CT scanners, located across Scotland, which will become operational in the coming months and will ensure patients have appropriate access to services.
"We are improving our ability to detect cancer and to treat it successfully.
"In April 2020, we updated our £100 million cancer strategy with 53 new actions to take into account the significant progress that has been made across a wide range of areas dedicated to beating cancer."
Scottish Liberal Democrat health spokesman Alex Cole-Hamilton said: "The virus has undoubtedly thrown barriers in the way of people seeking and accessing cancer treatment.
"But we know unbearably long waits for treatment and understaffed services have been a staple feature of cancer care in Scotland for years now.
"It is extremely important that patients get swift and reliable cancer treatment.
"In the midst of all this, the Government must keep a close eye on staff shortages and under-resourcing in this critical area of care."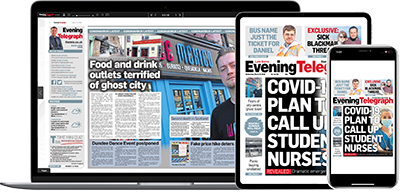 Help support quality local journalism … become a digital subscriber to the Evening Telegraph
Subscribe