The Scottish Youth Climate Strike group is to stage a protest outside the First Minister's daily coronavirus briefing on Friday, calling for a green recovery from the pandemic.
Environmental activists say their demonstration at St Andrew's House in Edinburgh will be socially distanced with all participants at least two metres apart.
The group organised a series of climate change strikes and demonstrations last year, including one in September which drew thousands to cities across Scotland.
During lockdown, campaigners say they have been "digitally striking" and spreading their message online.
Friday's protest is due to take place between noon and 2pm outside the Scottish Government offices.
One of those who is due to take part, 14-year-old Kay MacIver, said: "We cannot return to normal as we exit lockdown, our normal was already a crisis.
"As we plan our recovery from coronavirus, we have a chance to rebuild a fairer society, to enact the climate policies we urgently need to keep global warming below 1.5C and we're protesting today to bring this message to Nicola Sturgeon and the Scottish Government."
Dylan Hamilton, 15, added: "Recently we found out that Scotland missed its 2018 emissions targets, as well as missing them in 2017.
"Ambitious targets are only important if we achieve them, and we have failed to do so.
"Being one of the most ambitious countries isn't enough, there is no use in being the fastest snail."
The group said it had decided to return to the streets as the Covid-19 restrictions were being lifted, calling for a "green and just recovery from the coronavirus pandemic".
All activists will be wearing masks and following official guidance, it said.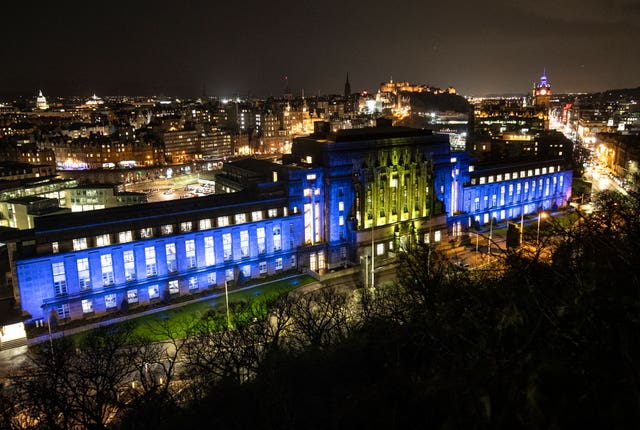 Responding to news of the protest, Environment Secretary Roseanna Cunningham said: "We are pleased to see our young people actively engaging on the issue of climate change, but the guidance remains the same – there should be no mass gatherings of any kind taking place in Scotland as they put people's lives at risk, particularly those of our frontline public service workers.
"The 2019 Climate Change Act enshrines in law our commitment to a just transition to net zero, one in which wellbeing, fair work and social justice are prioritised and no-one is left behind. Our commitment to these principles in unwavering, and will be at the heart of our recovery from Covid-19.
"Covid-19 has changed the way we all live, with rapid and comprehensive change to almost all aspects of daily life, including how we work, travel and shop.
"We are committed to learning from both the positive and negative aspects of this experience. We have a chance to build a greener society ensuring that our response to climate change and biodiversity loss is at the heart of our approach."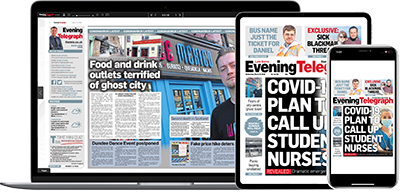 Help support quality local journalism … become a digital subscriber to the Evening Telegraph
For as little as £5.99 a month you can access all of our content, including Premium articles.
Subscribe