It is time to stop "tinkering around the edges" when it comes to clearing the backlog of court cases caused by the Covid-19 pandemic, Scotland's most senior judge has said.
Lord Carloway, the Lord President of the Court of Session, said new legislation is needed, adding that none of the current suggestions come close to solving the problem.
The backlog of jury cases in the High Court and sheriff courts could exceed 3,000 by March next year, with the need to maintain social distancing substantially reducing capacity for trials.
In a statement released on Friday, he praised the work of court staff who have introduced new technology around video links to allow certain cases to go ahead during the lockdown.
He said: "It is a misconception to regard the court as a building. It is not just a physical space. It is a public service.
"Virtual courts and online services should, and now will, be viewed as core components of the justice system, rather than short-term, stop-gap alternatives to appearances in the courtroom."
While progress has been made in conducting civil cases and non-jury trials remotely, he said proceedings which require a jury have proved more difficult.
The Lord President said: "This is not the time for a defence of tradition. The cry of 'it's aye been' cannot prevail.
"We have to seize the momentum and opportunity to respond to the particular challenge.
"The reward of having a new, vibrant, progressive, digitally-enabled courts and tribunals service may be just within our grasp."
The first jury citations since March have now been issued, but jurors will have to sit in more than one courtroom to observe the proceedings.
This will reduce trial capacity to 30% of normal, Lord Carloway said.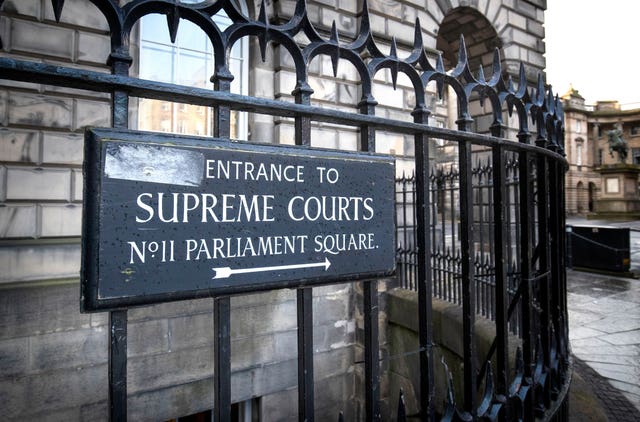 He continued: "We need to stop thinking about tinkering at the edges.
"There is a keenness across the justice sector to find ways to address the serious backlog of solemn cases… I have no doubt that primary legislation will be required to address some of the technical constraints that apply at present.
"None of the measures proposed by others have so far come close to offering practical answers to what are real difficulties.
"They are simply tinkering at the margins of a major problem which, as long as social distancing and self-isolation are in place, requires a political solution."
Lady Dorrian, the Lord Justice Clerk, is currently leading a working group on restarting jury trials.
One option being considered is reducing the size of juries from 15 people in order to enable social distancing.
Amanda Millar, president of the Law Society of Scotland, said: "We look forward to seeing the outcomes of the two jury trials scheduled to take place in July in Edinburgh and Glasgow.
"The two models used will help with future decisions on how High Court trials can be progressed.
"Of course there is more work to be done, and there will need to be adequate resources and training to continue to deal with the backlog of cases from the early days of lockdown.
"However, we would reiterate that we don't believe that this is the time to make fundamental changes to the Scottish criminal justice system, such as instituting judge-only trials."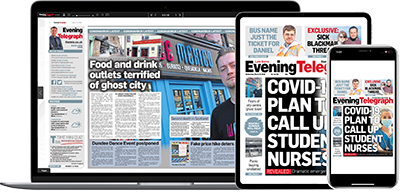 Help support quality local journalism … become a digital subscriber to the Evening Telegraph
For as little as £5.99 a month you can access all of our content, including Premium articles.
Subscribe