The Scottish Government aims to have children back in schools on a part-time basis on August 11.
Its plan on easing lockdown restrictions also revealed classes could be held in leisure centres or libraries.
Education Secretary John Swinney said parts of the school estate could be expanded to allow social distancing to be observed.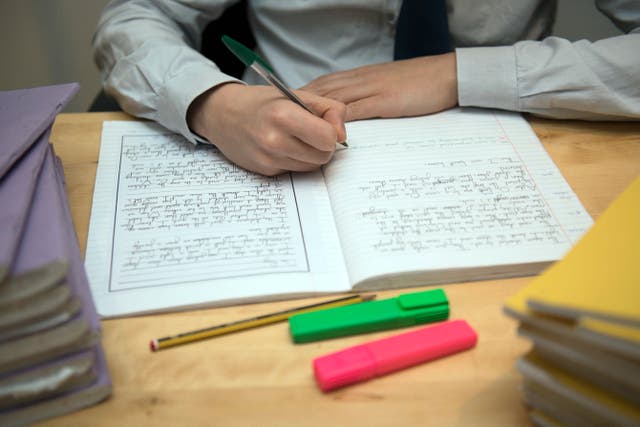 Community centres, conference halls, libraries and short-term leases of business accommodation could be used to allow pupils to spend more time with teachers.
The "route map" published by the Scottish Government on Thursday detailed four phases for the easing of lockdown measures as the suppression of the virus continues, including the reopening of schools.
The only pupils currently still attending school are deemed to be vulnerable or are the children of a key worker.
Under the first phase, which Ms Sturgeon said will be implemented from May 28 provided the suppression of the virus continues, teachers will be allowed to return to schools across Scotland to prepare for the attendance of pupils, while there will be support where available for pupils moving into P1 or S1.
No changes are planned for the second phase, which will be implemented after one of the Scottish Governments three-weekly reviews deems it safe to do so.
Provided moving to the third phase has been approved, schools will open on August 11 "under a blended model of part-time in-school teaching and part-time in-home learning", according to the 46 page document published on Thursday.
The blended model will be used to allow for social distancing to be observed.
Speaking in the Scottish Parliament, the First Minister said: "These arrangements will not represent a complete return to normality by August.
"But we judge them to be the most sensible approach we can plan for at this stage."
Later in the session, the First Minister said the Scottish Government wants to ensure pupils will be back at school "in a way that allows them to be children".
She added: "None of us relish the prospect of seeing kids, particularly young kids, socially distancing or be as aware of these risks as we will undoubtedly have to require them to be.
"Trying to get, for children in particular, as much normality as possible in the school environment is really important.
"We shouldn't underestimate the challenges of that but it is absolutely central to all of this careful planning that is underway."
Mr Swinney said steps will be taken, if necessary, to increase the number of teachers working in Scotland by bringing formerly retired educators back into schools.
Class sizes could be "significantly reduced", with the Education Secretary saying some classes could be split into two or three separate groups.
Speaking on BBC Radio Scotland's Drivetime programme, Mr Swinney said planning is proceeding on the basis exams will be held in spring 2021 but he could not guarantee they will take place.
Questioned on parents working from home while being responsible for childcare, he said: "Of course there will be people that find it difficult but plenty of other people are managing to make it work."
In an impact assessment published alongside the route map, the Scottish Government said school closures have had a " disproportionate impact" on disabled children or those with a disabled parent, children at risk of harm and neglect and those living in poverty.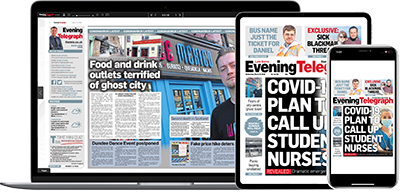 Help support quality local journalism … become a digital subscriber to the Evening Telegraph
For as little as £5.99 a month you can access all of our content, including Premium articles.
Subscribe