The Scottish Parliament is to hold more virtual sessions amid the coronavirus lockdown.
In an email to MSPs, Presiding Officer Ken Macintosh said he recognises the "frustration" that there is currently less chance for scrutiny so virtual proceedings will now be increased.
In recent weeks, several committees have met virtually using video conferencing, and virtual question sessions have been held so MSPs can interrogate ministers.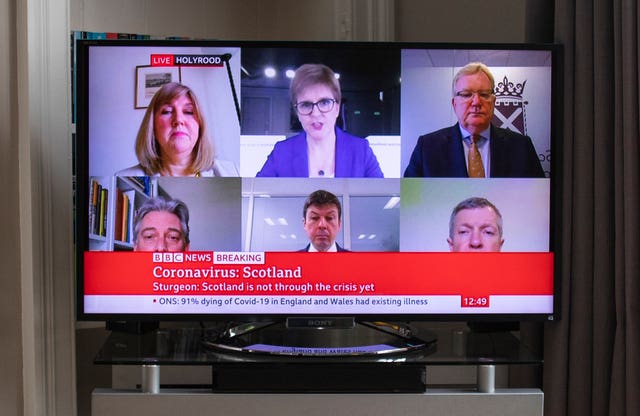 Mr Macintosh said an hour-long session of First Minister's Questions will be held next week, increasing the length from the usual 45 minutes to allow more MSPs to ask questions.
The Parliament has also increased its capacity for virtual committees to 16 meetings per week, over four days.
The Presiding Officer also said there would be a full virtual meeting of the Scottish Parliament next Thursday, if so desired by MSPs.
He said: "The format of that meeting has still to be agreed, however I would expect it to be a mix of a set number of members indicating in advance that they wish to participate, with all other members able to request to speak during the meeting and called at my discretion in the normal course."
In future, the Presiding Officer wrote, it is hoped the Parliament will allow for voting to be carried out remotely, however it is not clear how the system would work.
He said: "While the (Parliamentary) Bureau continues to consider options for proxy voting arrangements, we're now working towards creating a 'hybrid' style chamber where all members can ask their questions, speak in debates, and in time vote remotely in all business that takes place at Holyrood."
He added that the system, which will help those MSPs who are "at risk" from coronavirus, will be tested in the week beginning May 11, and in full service by the following week.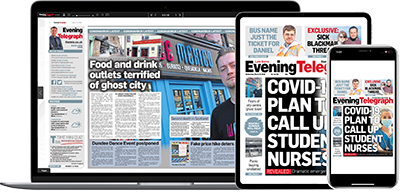 Help support quality local journalism … become a digital subscriber to the Evening Telegraph
For as little as £5.99 a month you can access all of our content, including Premium articles.
Subscribe