Nicola Sturgeon praised health and care workers for their "extraordinary work" during the Covid-19 pandemic after taking part in a minute's silence to remember those who have lost their lives.
The First Minister joined those taking part in commemorative events as part of International Worker's Memorial Day, which remembers those who have died during the course of their employment.
With this year's event taking place in the midst of the coronavirus pandemic, Ms Sturgeon said it was a "reminder of the selflessness of our health and care workers, choosing to treat and care for others during a time of crisis".
She added: "It was also a reminder of the Government's duty to do everything we can to keep thse workers safe."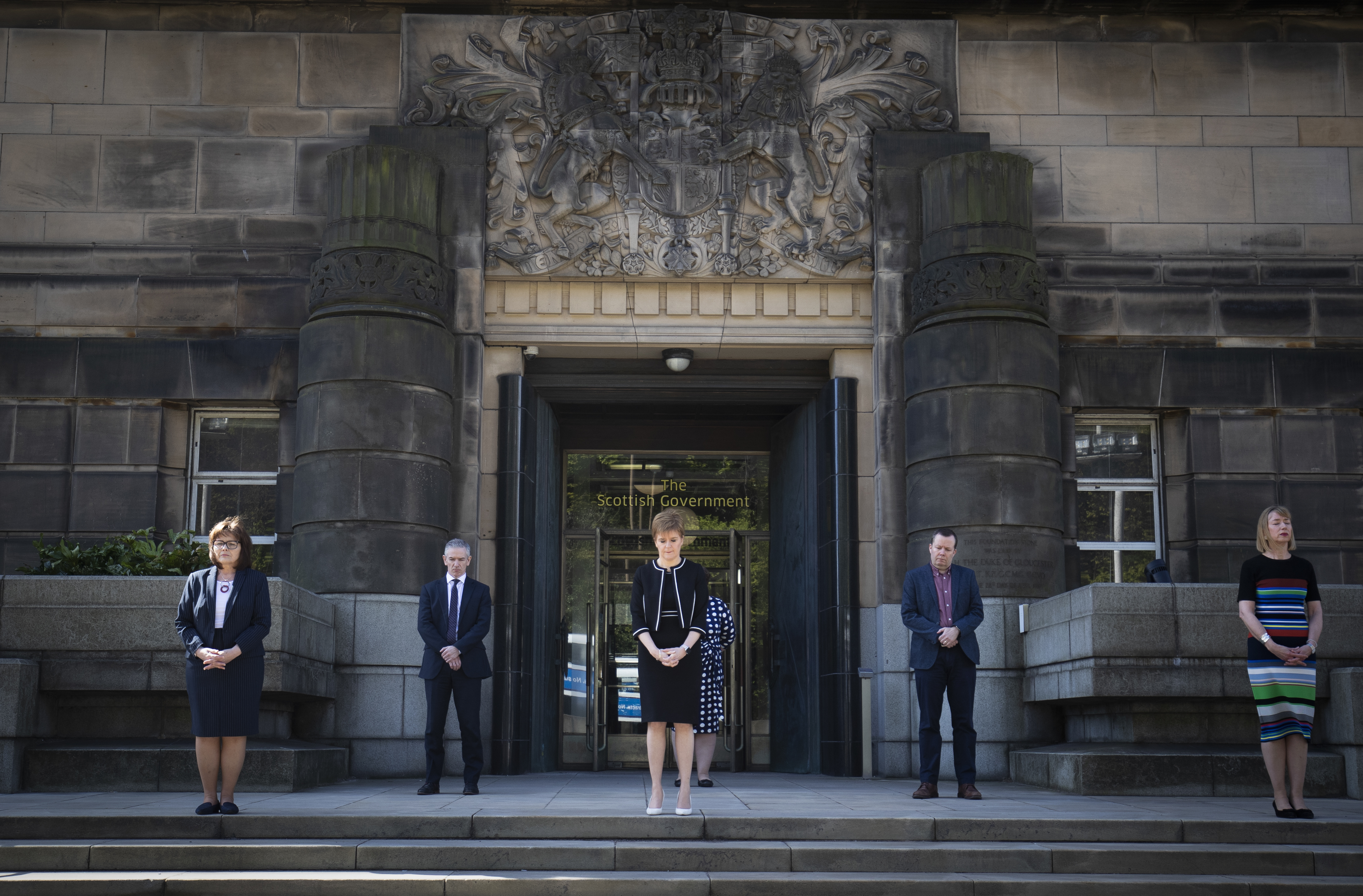 The First Minister spoke after she and Health Secretary Jeane Freeman stood in silence outside the Scottish Government's headquarters in Edinburgh for the commemoration, held on International Workers' Memorial Day.
Mary Senior, vice-president of the Scottish Trades Union Congress (STUC) said the coronavirus pandemic made this year's event "more poignant".
As well as the minute's silence at the Scottish Government HQ, where Ms Sturgeon and Ms Freeman were joined by the interim chief medical officer Dr Gregor Smith and chief nursing officer Fiona McQueen, the Scottish Parliament paid its own tribute.
At Holyrood, business was halted at 11am, with Presiding Officer Ken Macintosh and representatives from all parties taking part in a short ceremony.
The STUC organised an online event, with Ms Senior saying: "That we are meeting here today virtually in the shadow of the Covid-19 pandemic makes our event more poignant and workplace dangers all to real for so many.
"Workers on the front line in the NHS, in care homes, supermarkets, public transport and schools, as well as those working from home, struggling with spiralling workloads and balancing caring commitments, dealing with mental health stresses, we remember them all today and pledge to continue our fight to protect front-line workers, to provide proper PPE, testing and ensure that all of workplaces, wherever they are, are safe."
STUC president Jackson Cullinane spoke about how unions had acted to try to protect workers during the pandemic.
He said: "In the fight against Covid-19 we've had to intervene when some employers would try to force people to come and do work that was deemed to be non-essential and to ensure when those people were leaving that work they had their income protected.
"We've had to challenge in some cases when employers have not adhered to the correct two metre social distancing rules and other safety measures.
"And of course we have pushed, and will continue to push, to try to address the crisis in the lack of PPE for those workers in the front line."
He added trade unions will have a crucial role as the country emerges from the crisis.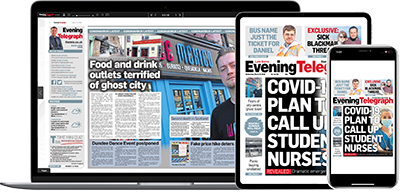 Help support quality local journalism … become a digital subscriber to the Evening Telegraph
For as little as £5.99 a month you can access all of our content, including Premium articles.
Subscribe