Finance Secretary Kate Forbes has said it is "unacceptable" women have to pay so much for sanitary products.
Speaking to the PA news agency, Ms Forbes threw her support behind Labour MSP Monica Lennon's member's Bill, which passed its first parliamentary hurdle last month.
Ms Lennon wants to make all sanitary products freely available to pick up at public buildings for anyone who needed them.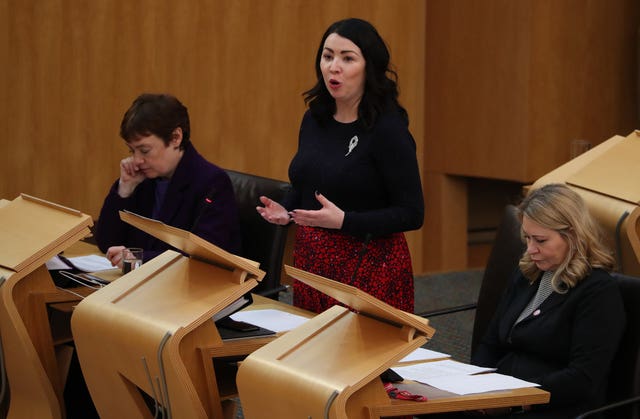 The Sanitary Products (Free Provision) (Scotland) Bill was voted through to the committee stage with support from every party in the chamber, including a late announcement from the Scottish Government that it planned to back the legislation.
Despite her support, Ms Forbes was cautious over the amount of money it would cost to roll out the plans, saying "there was still work to do" on the financial side of the legislation.
She said: "I have often thought that, not to be too crude, why is it that toilet paper for example is free in public buildings?
"Women pay a fortune in sanitary products every year – it's incredibly expensive.
"So to be factoring that expense in, particularly on a low wage, is extremely difficult."
She added: "That's why you see these awful stories of young girls using alternative products because they can't afford sanitary products.
"So I think that this has been an unacceptable state of affairs for too long."
Ms Forbes did not confirm if there was any money set aside in the recently passed budget for implementation of the legislation, should it be brought into force in the next financial year.
She said: "My understanding is there's still a fair bit of work that needs to be done on the legislation and that will include quantifying the costs associated with it.
"Through the Local Government Committee and other work on it, those costs have to be clarified, but making that commitment means we will need to ensure that the costs are met, but we first need to get a grip on how much it will cost.
"Aileen Campbell (the communities secretary) has been very clear that we're keen to support the Bill so long as changes are made to make it workable."
Ms Lennon said: "It's really welcome that SNP ministers reconsidered their initial opposition to the Bill and now back the principle of free universal access to period products.
"I am actively working with the Scottish Government on proposed amendments so that ministers can lodge a financial resolution to support the Bill as quickly as possible.
"Scotland has already taken important steps towards improving access to period products but legislation will guarantee rights and help us achieve period dignity for all.
"Parliament passing the Bill at stage one has attracted worldwide attention and we are close to passing ground-breaking legislation."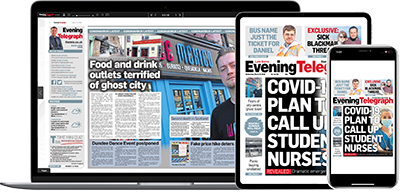 Help support quality local journalism … become a digital subscriber to the Evening Telegraph
For as little as £5.99 a month you can access all of our content, including Premium articles.
Subscribe