The Finance Secretary has confirmed any funding that comes to Scotland to tackle coronavirus will be ring-fenced.
Speaking to the PA news agency, Kate Forbes said Covid-19 will have a "substantial impact" on the Scottish economy.
Her comments come as the first case of community transmission in Scotland was reported – when the infection is not linked to foreign travel – and 36 infections have been confirmed since the outbreak started on March 1.
On Wednesday, Chancellor Rishi Sunak announced a package of measures to tackle the virus, including £5 billion for local authorities, the NHS and other public services, along with £40 million for research to find a vaccine and statutory sick pay from the first day of self-isolation.
Ms Forbes said: "The budget demonstrates that this is going to have a substantial impact on our economy.
"Businesses are contacting me, particularly in the hospitality industry, to talk about the fall in bookings, for example."
Scotland is in line for a boost in funding based on increases seen south of the border, known as Barnett consequentials.
Currently, any consequentials from increased NHS spending in England are only spent on the health service by the Scottish Government.
Ms Forbes confirmed the same approach would be taken to tackle coronavirus.
She said: "Clearly coronavirus is the most pressing and urgent issue to respond to, and governments have been working quite constructively on the operational response to the virus – making sure that the health service is working together.
"I think it's important that we build that same relationship on the financial response as well.
"We need to work quick, we need to be consulted in advance of any announcements so we've got a joined up approach to the financial impact.
"Additional support would be used for that frontline response, as well as ensure that businesses are support through the economic impact."
She added: "It's important that we do respond and, in a sense, the Chancellor's announcement in the Budget indicated where the UK Government is going to go and we hope there will be some consequentials flowing from those decisions which enable us to take action quickly."
The Finance Secretary also said it was important for businesses to help the Scottish Government shape its economic response to the illness.
"Subject to how long the impact lasts, that support may need to be tailored to the type of business, the sector, the type of geography and how significant the impact is," she said.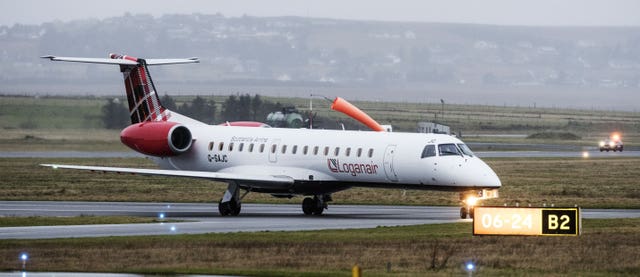 On Thursday, Loganair announced a reduction in the number of flights it will operate due to the impact of the coronavirus.
The airline has experienced a reduction of between 15% and 20% in forward bookings as the outbreak has developed.
Loganair chief executive Jonathan Hinkles said: "We have already taken action to remove around 10% of our planned flights in April and May, amounting to about 700 flights in all, but with a greater deterioration in bookings since those decisions were taken last week we are now about to embark on a further round of schedule reductions and I am expecting that a further 10% of flights will be cancelled for April and May.
"We will work to provide as much notice as possible to customers when flight cancellations are made, and an alternative or a refund offered."
He said no island community served by Loganair would be left without an air service, given the lifeline nature of many of the routes it serves.
Meanwhile, the VisitScotland Expo that was due to take place at P&J Live in Aberdeen on April 1 and 2 has been scrapped due to a significant number of cancellations over the coronavirus.
More than 2,000 people from around 30 countries had been due to attend the event.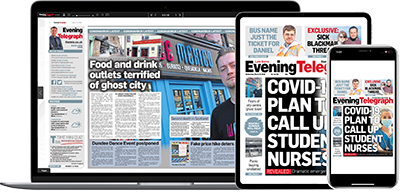 Help support quality local journalism … become a digital subscriber to the Evening Telegraph
For as little as £5.99 a month you can access all of our content, including Premium articles.
Subscribe