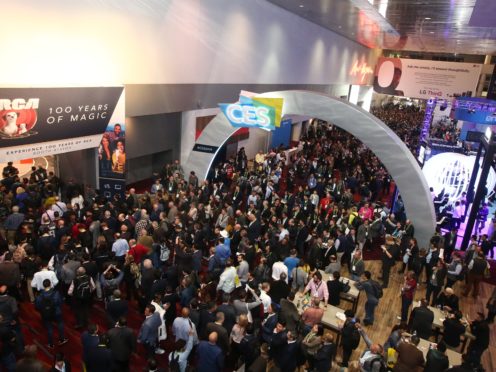 The technology industry needs to do more to promote diversity, a senior figure at trade show CES has said, suggesting it is still too heavily populated by white men.
Jean Foster, senior vice president for marketing and communications at the Consumer Technology Association (CTA) – which organises CES – defended the event from criticism that its range of speakers in previous years has failed to showcase equality.
Speaking ahead of the next instalment of CES in January, she said the event and the wider technology industry was working to improve representation, but issues around diversity remain.
"Coming out of the show each year we always sit down and go 'OK, what worked, what do we need to change?', that's why we've been able to keep the show fresh for 50 years," she told the PA news agency.
"A couple of years ago we did get a lot of negative publicity because of our keynote stage – and those are big global companies on that stage and unfortunately, while we go out and invite as many diverse speakers as we can, the population tends to be white and male."
CES is the world's largest annual technology show, regularly attracting more than 150,000 visitors to the Las Vegas Convention Centre, where more than 4,000 companies show off the latest gadgets.
Ms Foster said that while the range of speakers across all the stages and sessions of CES was improving – around 33% of keynote speakers were women last year – the event's organisers the CTA had created an advisory board to help improve it further.
"We take this platform very, very seriously and we want to drive the industry forward and that's a great platform to use so we continue to seek out a diverse group of speakers and we're very intentional about that and we go out beyond the traditional groups that we've maybe typically worked with in the past."
She added that a number of initiatives had been created, including a group comprised of CTA-member companies which focused on improving diversity and inclusion, which would "continue to drive CES as a platform to really be a good showcase for the industry and what the industry should look like in terms of diversity".
Ms Foster also addressed the controversy around a sex toy which was handed an award at last year's convention, only to have it removed and then reinstated following an outcry over the decision.
During the 2019 show, Lora DiCarlo's Ose Massager was named as an honouree in the CES Innovation Awards' robotics and drones category but then had that award revoked by organisers.
At the time, Lora DiCarlo argued they had been the subject of gender bias as sex-related technology aimed at men had previously been allowed at the convention. Their award was eventually reinstated.
"The sex tech stuff last year; we've been very open, we didn't handle that award very well – it was an award in a category that we didn't have and then we didn't handle it well," Ms Foster said.
"We've been very open, we apologised – we publicly apologised for that – but what we also did was go back and said 'obviously this is of interest in the media', so let's go and talk to a number of folks that we look at as advisers and say 'is this a category that we should have in the show?'.
"The resounding view was yes – it's just a normal part of our health – sexual health is a normal part of our health and wellness."
She confirmed that the upcoming CES would include an area dedicated to sex tech for the first time, appearing at the convention "on a trial basis", and that Lora DiCarlo was part of its team of advisers on the new area.
"We had to set guidelines and parameters because it is a global show and we know that some people want to see such technologies but others could be offended, so we put parameters on what types of products would be allowed, how they would be displayed," she said.
"But we worked to develop those parameters with a number of advisers including the company – Lora DiCarlo – that was involved in this last year."
CES 2020 opens in Las Vegas on January 7.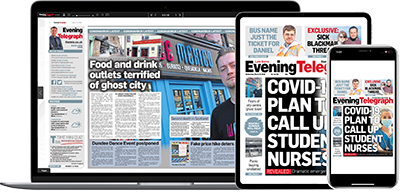 Help support quality local journalism … become a digital subscriber to the Evening Telegraph
Subscribe