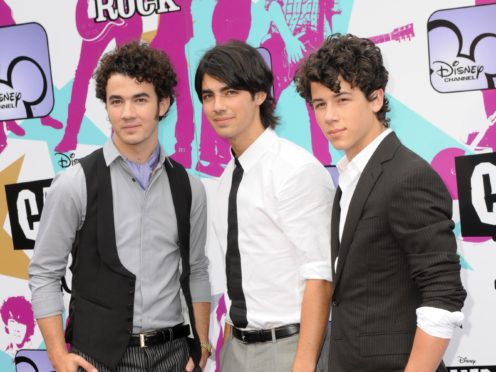 The Jonas Brothers' wives and girlfriends star in the video for the band's comeback single – their first new music in five years.
Nick's actress wife Priyanka Chopra, Joe's fiance, Game Of Thrones star Sophie Turner, and Kevin's wife Danielle appear in the clip accompanying Sucker.
The three-minute feature sees the band perform inside a lavish mansion while their other halves watch, wearing colourful period dresses featuring ruffles and jewels.
Kevin wears a red fencing outfit and crosses swords with one of his siblings as the women look on.
Cutting to an opulent picnic and then dinner, the video ends with the group having their portrait painted as they pose in front of a towering bookcase.
The trio will debut Sucker live on The Late Late Show With James Corden on March 4.
The news was revealed on Thursday by James Corden as the trio appeared in one of his Carpool Karaoke skits, with the comedian telling viewers they had been "burning up trying to keep this secret".
The group formed in 2005, finding fame on the Disney Channel before appearing in the film Camp Rock.
They released four commercially successful albums before splitting in 2013.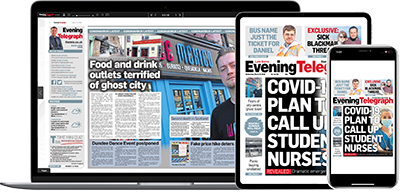 Help support quality local journalism … become a digital subscriber to the Evening Telegraph
Subscribe