The Duke and Duchess of Cambridge chatted with other parents of young children during a visit to a childcare centre in Northern Ireland.
On the final stop of their two-day visit to the region before returning home to their own children, Prince George, Princess Charlotte and Prince Louis, the royal couple spent time listening to the experiences of parents in Ballymena, Co Antrim.
William and Kate waved to cheering onlookers who had gathered at St Joseph's SureStart facility in the Dunclug area as they arrived on Thursday afternoon.
They were officially welcomed by the vice lord lieutenant for County Antrim, Richard Reade, before being escorted inside by centre manager Jennifer Campbell.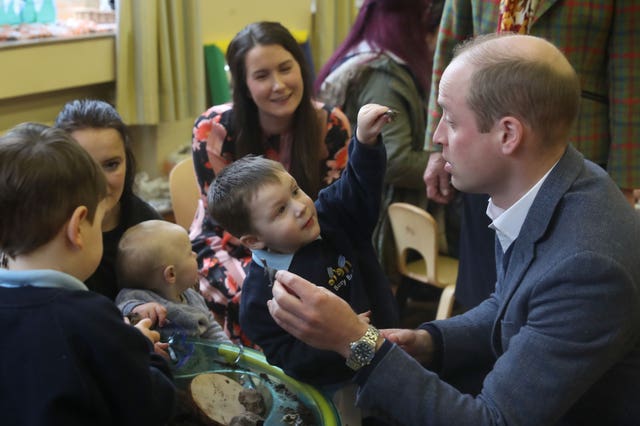 The SureStart centre, funded by the Department for Education in Northern Ireland, is run by the leading children's charity Action for Children.
The parenting programme focuses on supporting families facing challenges like parental isolation or mental health issues or who may have limited support networks.
Father-of-three Michael Jennings, 34, was among the parents who met William and Kate.
He said he was not expecting William to sit around a table and engage in conversation with him, adding he found him "very, very down to earth".
The duke showed he is no stranger to Play-Dough as he sat at a children's table with Mr Jennings and his daughter Aurora, three, and a number of other parents and children.
Mr Jennings said: "We talked about parenting and how everyone has their own style.
"He gave Aurora a handshake, and she got a high-five from the duchess, she was over the moon that she got to meet a princess."
Ms Campbell said it had been a "fantastic visit" which has left "a lot of happy faces".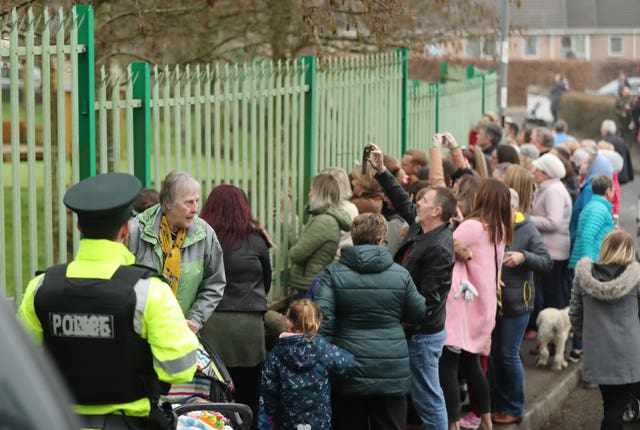 She said: "It went as well as we hoped it would do, the duke and duchess were very engaged, there were fantastic interactions between our guests and the families, a great celebration of what we do here at SureStart.
"A key part of all their conversations today was about being parents, about the parenting journey and the support we all need on that parenting journey."