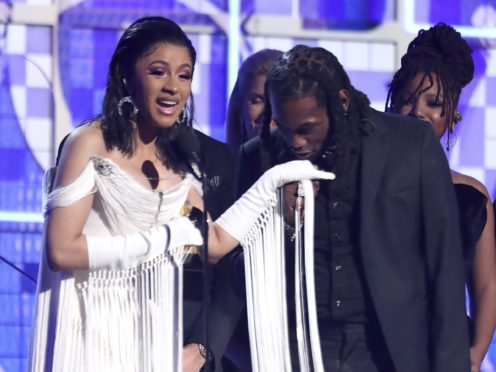 Cardi B has quit Instagram after she hit back at trolls who criticised her recent Grammys win.
The star scored the best rap album gong for Invasion Of Privacy at the awards show on Sunday.
In an expletive-laden rant posted before she deactivated the account, she hit back at those who said she did not deserve the prize.
She said: "I have been taking a lot of shit today, I'm seeing a lot of bullshit today and I saw a lot of shit last night. And I'm sick of this shit. I worked hard for my motherf****** album.
"I remember last year when I didn't win for 'Bodak Yellow,' everybody was like, 'Cardi got snubbed, Cardi got snubbed.'
"Now this year's a f****** problem? My album went two-time platinum, my n—-. And every chart that there was, my album was always top ten.
"Number one album as well. I f****** worked my ass off, locked myself in the studio for three months, my n—-, then went to sleep in my own bed, sometimes for four days straight, pregnant.
"Some songs couldn't even get on the f****** album because my nose was so f****** stuffy from my pregnancy."
Invasion Of Privacy was named best rap album over Swimming by Mac Miller, Victory Lap by Nipsey Hussle, Daytona by Pusha T and Astroworld by Travis Scott.
Cardi, who is still active on Twitter, has been sharing messages of praise she has received from other rappers over her win.
Posting a comment from Chance The Rapper, who said her prize was "overly deserved", she added: "I listen to my album and I cry because I know the hell I went thruu doing the album is always a bittersweet memory.
"THANK YOU EVERYONE THAT SUPPORTED ME AND LISTEN .Im thankful and grateful and again thank you to all the artist that gave me a feature."
She also shared messages from J. Cole, Plies, Salt N Pepa, Lil Kim, Remy Ma, Missy Elliott and Fabolous.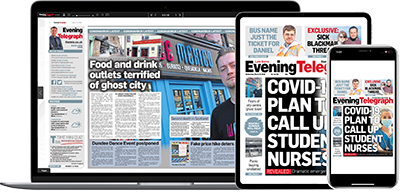 Help support quality local journalism … become a digital subscriber to the Evening Telegraph
For as little as £5.99 a month you can access all of our content, including Premium articles.
Subscribe