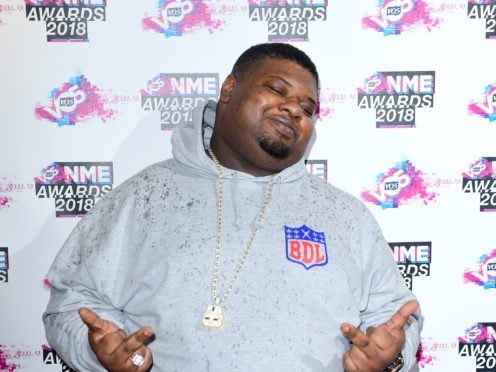 Rapper Big Narstie has said, if it had not been for God, he could have ended up in jail.
The 33-year-old, who is from Brixton in South London, said he did not think he would become a star and could have been "another statistic".
Discussing what his big break was, he told Radio Times magazine: "I would say it was God blessing my life, and giving me the opportunity to do everything I'm doing.
"At 18, I could have not been here.
"I could have been another statistic.
"All the odds were in favour of my just going to prison at that age.
"I had no visions of being a superstar."
Narstie now has a bona fide career as a grime star.
But he said there was a time when he struggled to afford bread and thought about giving up music many times.
"When it just wasn't working, my mum pushed me and drove me," he said.
"There were times when I couldn't even buy a loaf of bread."
The star is also known for The Big Narstie Show, which he said was a little different to what he was used to when he got started.
"My first problem about doing The Big Narstie Show was just adjusting to TV rules," he said.
"At first, it started to piss me off, but after I got the adjustments and the rules, I started to enjoy it.
"I'm fortunate, though. Channel 4 know I'm messed up. But they've got a soft spot for me."
This week's Radio Times is out on Tuesday.