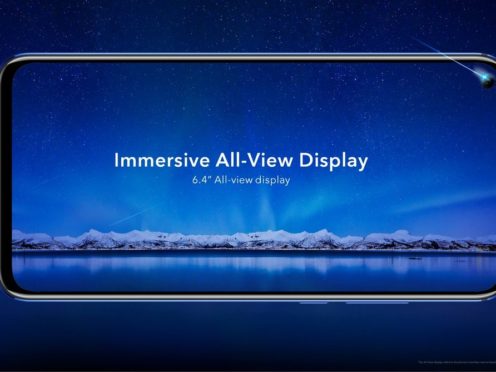 Huawei sub-brand Honor has announced that its newest smartphone with a so-called "hole-punch" style display will be released to the UK from Wednesday.
The Chinese telecom revealed details about the international launch of its View20 handset, one of the first to evolve from the Apple-famed notch trend set by the iPhone X that took hold of the smartphone sector in 2018.
At an event in Paris on Tuesday evening, Honor president George Zhao said that the handset would be available in the UK from January 23, following its initial release on its home turf, China, in late December.
"It's integrated with the environment," he said. "If you play a game, you see everything."
The handset is one of the first in the UK to feature a 'hole punch' set-up on the display, which the company is calling an all-view display pin-hole.
This means that the selfie camera sits alone, surrounded entirely by the display, unlike the popular notch trend, which sees the camera form part of the phone's edge. The benefit of this move provides the user with even more display space, without needing to increase the physical size of the handset overall.
Samsung was first to reveal a device with this kind of design in the form of its Galaxy A8s in early December, but this has only been released in China so far.
Honor is also hoping to win over consumers with one of the most pixel-strong cameras ever seen on a smartphone, coming in at 48-megapixels.
Honor's latest offering comes amid an increased push by Chinese manufacturers to launch in the UK and the West, with Huawei, Xiaomi and Oppo nipping at a market that has long been led by Apple and Samsung.
Last year, Huawei, which owns Honor, overtook Apple as the world's second largest smartphone-maker by market share, the first time in seven years that a company other than Samsung and Apple has occupied the top two spots on the list.
Chinese smartphone-makers are particularly competitive in terms of price – Honor will sell the View20 from £499, a lower budget alternative to Samsung's upcoming Galaxy S10, which is also tipped to feature a pin-hole display.
The brand first entered the European market in October 2014 with the Honor 6.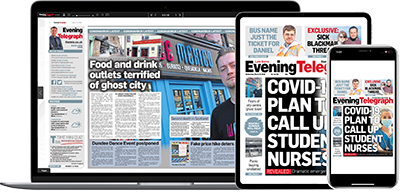 Help support quality local journalism … become a digital subscriber to the Evening Telegraph
For as little as £5.99 a month you can access all of our content, including Premium articles.
Subscribe