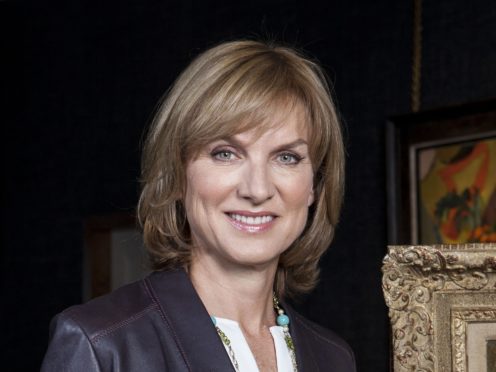 Fiona Bruce has said she is expecting viewers to wonder "who the hell" she is when she takes over as the host of Question Time.
The news broadcaster and Antiques Roadshow presenter was announced as David Dimbleby's replacement on the political programme in December when he stepped down.
She said that it feels "massively exposing", as a job, but that she will try not to let her nerves show.
All eyes will be on the BBC News At Six and News At Ten presenter when she hosts her inaugural programme, following Dimbleby's 25 years at the helm.
Bruce told the Daily Telegraph: "I am expecting people to say 'Who the hell is that?' 'Why have they got her?' I've got a slight feeling of tin hats at the ready."
She added that, regarding Question Time, she has "not felt this nervous in a long time, but I know that if I am nervous that isn't helpful".
"If people think you are nervous then that isn't a comfortable watch," she said.
Bruce, 54, is the first woman to chair the political programme, which is returning after a short Christmas break.
She won the coveted role after candidates hosted a pilot episode of the current affairs debate show with panellists and a live audience, and it has been reported that she fended off competition from the likes of Kirsty Wark, Emily Maitlis, Nick Robinson and Victoria Derbyshire.
Bruce said she thinks the BBC was "as surprised as everybody else" when Dimbleby stepped down, because she did not expect to be approached for the role.
"It's very unusual for the BBC not to have all their ducks in a row for a programme like this," she said.
The broadcaster, who has hosted programmes including Fake or Fortune? and Crimewatch, has also said to be given the challenge of Question Time at the age of 54 "is a thrill", but that she did not know why she succeeded in winning the role.
Last month, Bruce said she was looking forward to chairing the programme, "particularly at a time of such historic change for the UK and tumult at Westminster".
Question Time airs at 10.45pm on Thursday on BBC One.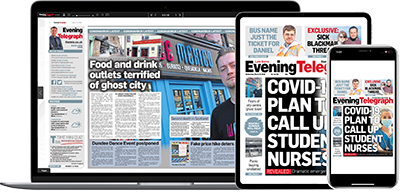 Help support quality local journalism … become a digital subscriber to the Evening Telegraph
Subscribe