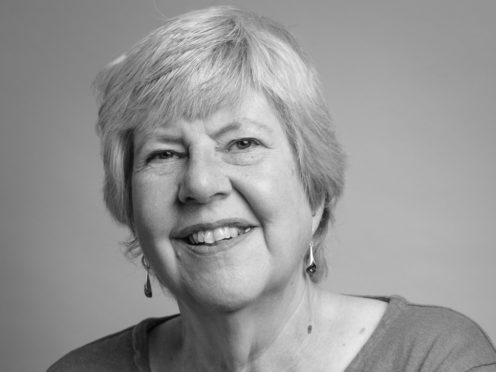 A 70-year-old grandmother and former executive has made the shortlist of a major literary prize for her debut novel.
Anne Youngson, who retired from business where she worked for the likes of Land Rover, said that she was exploding myths about writers, being neither "gorgeous and 25" or writing "from misery".
Her debut novel, Meet Me At The Museum, has now been shortlisted for the Costa Book Awards 2018.
Describing herself as far from a "shrinking violet", having become successful in the man's world of the motor industry, Youngson said it was fear of disappointment that kept her silent for so long.
Writing had always been a "hobby" for the former executive, who did not want to ruin her enjoyment of it with potentially failed ambitions of publication.
Youngson, of Oxford, said: "There is a sort of myth that you can't get published unless you're gorgeous and 25 – which I clearly challenge.
"I've had a very fortunate life. I also explode the myth that you have to write out of misery, or that you need to have a terrible relationship with your parents, or a major tragedy."
Youngson, who prefers the traditional method of writing long-hand before typing up her work, is studying for a PHD in creative writing at Oxford Brooks University.
It was her tutor there who persuaded her that her prose was good enough for publication, and that she could avoid the disappointment she feared.
She said: "I'm a confident person, I don't want anyone to think I'm a shrinking violet, I'm not. I'm also very competitive.
"I think I waited this long partly because of fear of disappointment. I had always enjoyed writing, and if I really tried to get published I might be disappointed, and that disappointment would stop me enjoying the writing."
Youngson, a mother-of-two, with one grandchild and two more on the way, does not feel that being a woman has ever held her back.
She said: "It's not something I ever anticipated would hold me back. I was never backward in coming forward."
The author, who says her family were shocked when her book was accepted for publication, hopes she can be an inspiration to other writers.
She said: "I hope it will be inspirational. I feel that I find writing so therapeutic, feel that it's a way to make sense of life, that I want other people to take up writing. And hopefully it can push more people towards publication."
Youngson added: "I can't stop pinching myself."
There are 20 authors across five categories this year, with half of the nominations for debut works.
The overall shortlist is evenly split between men and women, selected from 641 entries. Booker Prize longlisted author Sally Rooney is included in the running for the Novel Award.
Dominic Paul, managing director of Costa said, "There's genuinely something for everyone in our shortlists this year, books which will make you laugh and books which will make you cry, books which will make you think, books which you'll read late into the night; and, most of all, books which you'll want to recommend and pass on to others."
The full list is below:
2018 Costa Novel Award shortlist
Pat Barker for The Silence Of The Girls
Tom Rachman for The Italian Teacher
Sally Rooney for Normal People
Donal Ryan for From A Low And Quiet Sea
2018 Costa First Novel Award shortlist
Natalie Hart for Pieces Of Me
Elisa Lodato for An Unremarkable Body
Stuart Turton for The Seven Deaths Of Evelyn Hardcastle
Anne Youngson for Meet Me At The Museum
2018 Costa Biography Award shortlist
Viv Albertine for To Throw Away Unopened
Bart van Es for The Cut Out Girl
Raynor Winn for The Salt Path
Benjamin Zephaniah for The Life And Rhymes Of Benjamin Zephaniah: The Autobiography
2018 Costa Poetry Award shortlist
Zaffar Kunial for Us
JO Morgan for Assurances
Richard Scott for Soho
Hannah Sullivan for Three Poems
2018 Costa Children's Book Award shortlist
David Almond for The Colour Of The Sun
Candy Gourlay for Bone Talk
Matt Killeen for Orphan Monster Spy
Hilary McKay for The Skylarks' War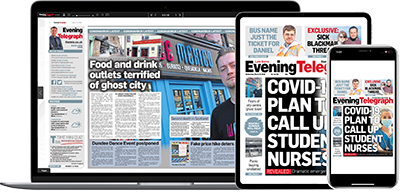 Help support quality local journalism … become a digital subscriber to the Evening Telegraph
Subscribe