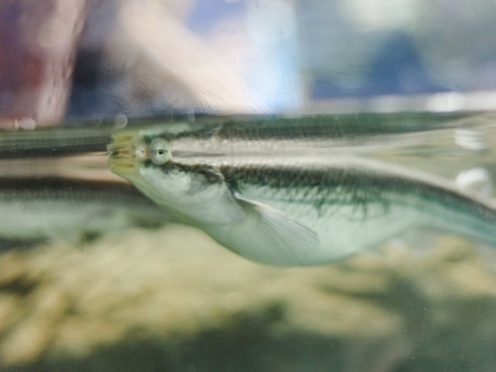 Female fish at a zoo have been observed performing a rocking dance to attract males.
A number of anableps anableps at Living Coasts in Torquay, Devon, were seen exhibiting the unusual behaviour.
Staff at the zoo, which is home to 38 of the fish, hope research will now be carried out into the apparent mating ritual.
Claire Rugg, curator at the zoo, said: "One possibility is that the movement of the female fish is releasing pheromones into the water to signal that she is ready for mating.
"She maximises the spread of the pheromones by swaying her body from side to side so that the chemical signal is carried further on the ripples of water.
"We see her doing the rocking and after a while the males start to approach – perhaps once they have sensed the pheromones in the water."
Anableps anableps is commonly called a four-eyed fish due to its appearance.
The two eyes are partially divided, allowing the species to see above and below the water.
Both the male and female sex organs turn only to the left or right, meaning a "lefty" male can only mate successfully with a "righty" female.
A spokesman for Living Coasts added: "No-one knows why, or frankly can see an evolutionary advantage, as it appears to halve the chances of finding a compatible mate."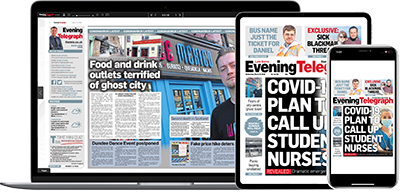 Help support quality local journalism … become a digital subscriber to the Evening Telegraph
Subscribe