A "tree from the trenches" has been planted to complete Scotland's First World War Centenary Wood, created as a living memorial to all who served.
Volunteers and members of the armed forces began work at Dreghorn in Edinburgh in 2014, with 24,000 native trees planted across 23 hectares over the last four years.
The final tree is a Verdun oak, descended from an acorn collected on the battlefield in France and planted as the UK prepares to mark 100 years since the end of the First World War on Sunday.
After the war, the mayor of Verdun, scene of some of the fiercest fighting, sent acorns from the battlefield to England and saplings were then sold to raise money for ex-servicemen.
The Woodland Trust tracked down some of these now mature trees and acorns were collected and grown on by inmates at HMP Doncaster.
One of these saplings was planted as the final tree at Dreghorn Centenary Wood on Friday by a descendant of two brothers killed on the same day during the Battle of Ypres in 1917.
Carol Evans, director of the Woodland Trust Scotland, said: "These new woods which have been created over these past four centenary years will stand as a living, growing thank you to everyone who lived through the conflict, from those who paid the highest price and their families, to the hard-working men and women off the battlefield."
The first tree was planted in 2014 by Margaret Murison from West Calder and she returned to plant the final tree with Scotland's First World War Centenary Wood ambassador Major General Andrew Mackay.
Her grandfather William Balmer and his brother John enlisted together in 2nd Battalion The Seaforth Highlanders.
Both were killed on the same day during the Battle of Ypres in 1917.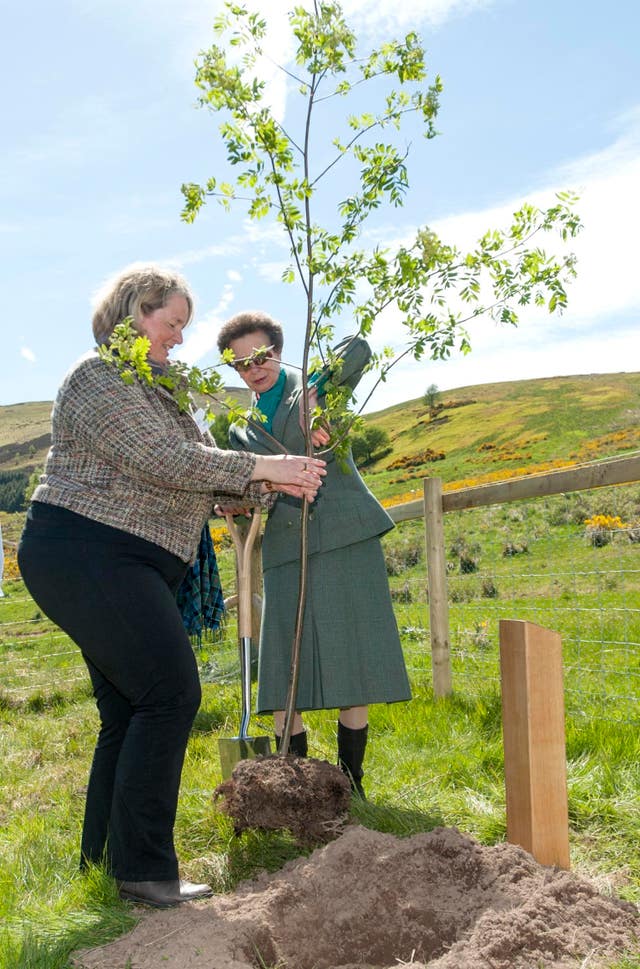 School children and staff from corporate partners have also helped plant trees at the site, near Dreghorn Barracks, which was officially opened in 2015 by the Princess Royal.
Beyond the flagship Dreghorn site, Woodland Trust Scotland has worked with landowners and communities to create 43 First World War Centenary Woods across Scotland, covering more than 1000 hectares.
Woodland Trust Scotland worked in partnership with the Defence Infrastructure Organisation (DIO) – the MoD's property and services provider – to create the new wood at Dreghorn.
Major Kim Torp-Petersen, DIO's deputy commander for the Defence Training Estate in Scotland and Northern Ireland, said: "DIO's priority is to support our armed forces by providing what they need to live work and train.
"Dreghorn provides vital space for troops to prepare for operations and we're proud to be hosting this project on our estate.
"It provides a fitting memorial to the sacrifices of the past, whilst creating new woodland to help soldiers train more effectively in the future."
The First World War Centenary Woods project is supported by the trust's lead partner, Sainsbury's.