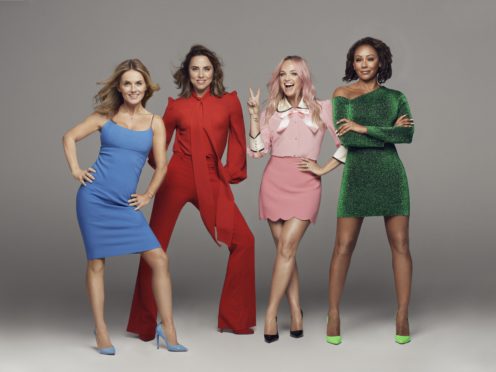 Geri Horner was teased by her bandmates over her romance with Chris Evans as the Spice Girls dropped in to his Radio 2 show to plug their reunion tour.
Horner, Melanie Brown and Melanie Chisholm gave their first interview as a group to the DJ, with Emma Bunton speaking on the phone from her own rival show.
And Brown used the opportunity to poke fun at Horner and Evans after they dated in the late 1990s.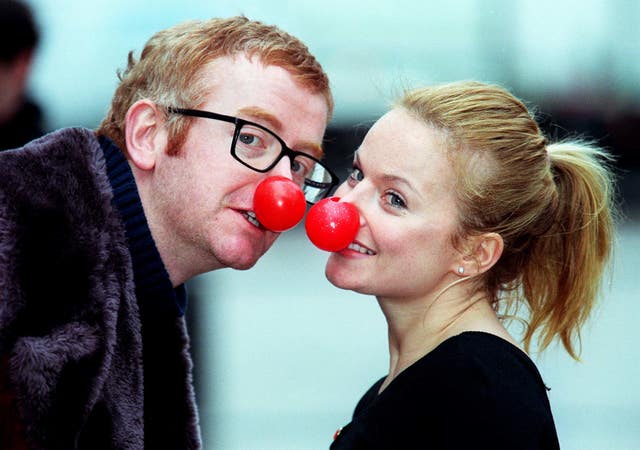 When Evans said of his ex – now married to Christian Horner – "I know you inside out", Brown interjected: "Literally, bo boom."
Horner said: "I'm ignoring her. I knew you were going to bring that up. I thought 'I'll give her five minutes'."
"Is it awkward?" Brown asked.
Evans replied: "It's never awkward … Some of us get on with our exes."
Brown, who recently went through an acrimonious divorce with Stephen Belafonte, admitted: "Clearly I don't, never have done, never will."
And when Evans asked who would be "driving the bus", he said of his ex-girlfriend: "I know she's not a good driver, that was one of our issues. I'm not joking … There were a few bumps on the road."
Later, he jokingly told off his ex for not listening, saying: "Geri, two ears, one mouth. I just said it three times OK, listen. That was our second bump in the road."
Brown said she had dreamt about the band getting back together.
"This is not my job, this is my life and my girls. I wouldn't be here without my girls," she said.
The band kept shtum when Evans hinted at the possibility of more dates to be announced by the Spice Girls, saying: "I know for a fact that you've put some stadiums on hold."
The trio were dropping in to see Bunton at Heart radio after their slot with Evans.
"They're coming to see me very soon actually," Bunton told Evans.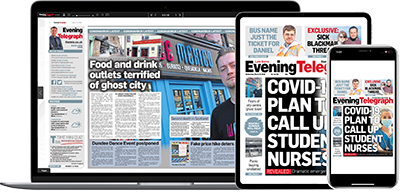 Help support quality local journalism … become a digital subscriber to the Evening Telegraph
Subscribe