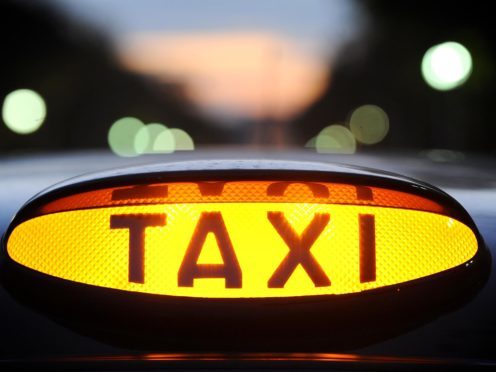 Low emission zones seem an "illogical" concept, a taxi industry representative has told MSPs.
Tony Kenmuir, of the Scottish Taxi Federation, said he would prefer universal low emission requirements rather than having none at all.
He was giving evidence to the Holyrood's Rural Economy and Connectivity Committee on the Transport Bill, which would enable councils to create low emission zones with approval from Ministers.
Giving evidence to Holyrood's Rural Economy and Connectivity Committee, he said: "I'm here to talk about the taxi fleet, so there are 1,316 of them in Edinburgh and just under 1,400 in Glasgow.
"If they are all Euro 6 [emission standard] or electric what does it matter what streets they are moving up and down?
"If they've all met that standard, whether or not there is a low emission zone becomes moot.
"And I think if you design a little zone with a boundary around it you are creating a whole world of complication."
He added: "So, what happens when somebody in Glasgow taxi gets a taxi to bring them to Waverley Station in Edinburgh – are they allowed in or are they not?
"To try and manage the climate within a few streets, it just seems to me completely illogical."
Gavin Thomson, of Friends of the Earth Scotland, agreed in part.
He told MSPs: "Certainly a very small low emission zone scheme wouldn't be much use.
"Just one or two streets covered by a low emission zone scheme, I think we can all agree, probably wouldn't be effective or worthwhile implementing."
He said the environmental campaign group wants to see a "substantial geographical area" covered in cities and hopes the four earmarked for the zones by the end of 2020 – Aberdeen, Glasgow, Edinburgh and Dundee – would look at a city-wide scheme.
Plans for a zone in Glasgow come into force for local buses from December 31, with other vehicles phased in until 2022.
Mr Thomson said there is a "lack of ambition" in the proposed Transport Bill and it could be improved to provide better health protection from air pollution.
He added: "The provisions that are in the current draft of the Bill don't fill me with confidence that they would be successful in reducing our air pollution."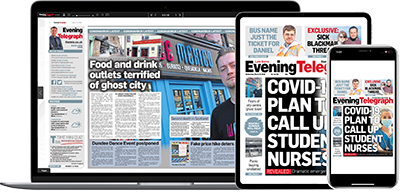 Help support quality local journalism … become a digital subscriber to the Evening Telegraph
Subscribe