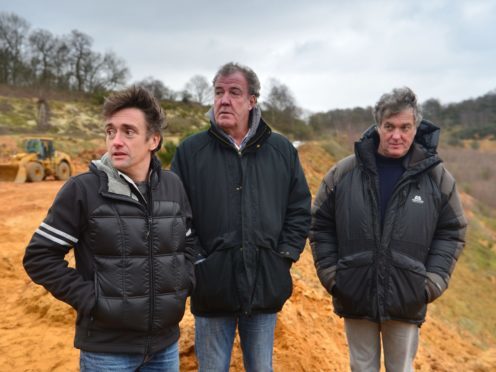 Top Gear has undergone several changes since the departure of long-running hosts Jeremy Clarkson, Richard Hammond and James May in 2015.
Lead host Clarkson was dropped from the BBC Two motoring show for his "unprovoked physical and verbal attack" on producer Oisin Tymon.
Clarkson was swiftly followed by Hammond and May, and more than one million people signed a petition for him to be re-instated after his exit.
However, the trio did not return to Top Gear, and they went on to launch rival motoring show The Grand Tour on Amazon Prime Video.
Radio DJ Chris Evans was later announced to be taking over the lead hosting duties on Top Gear as part of a new line-up of presenters, with the surprise addition of former Friends star Matt LeBlanc as Evans' co-host.
Racing driver Sabine Schmitz, Formula One presenter Eddie Jordan, YouTube star Chris Harris, car enthusiast Rory Reid and Top Gear mainstay The Stig were revealed as the new-look series' other hosts.
However, before the series aired, it was marred with controversy after scenes were filmed near the Cenotaph in central London in March 2016.
LeBlanc was seen driving around Westminster as shooting took place and photos showed large tyre circles left on streets surrounding the war memorial after the stunt.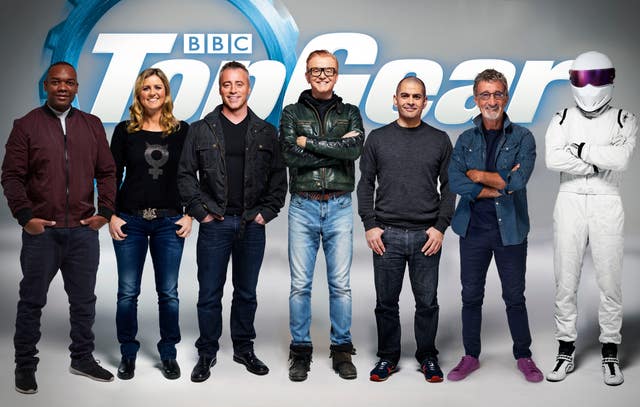 Speaking on his BBC Radio 2 show, Evans said at the time that he "completely understood the furore" around the photographs and admitted it had been "unwise" to film anywhere near the Cenotaph.
He said the footage was "disrespectful" and should not be broadcast.
The BBC later apologised, and said the scenes were never intended to feature in the programme.
Despite their best efforts, viewing figures for the revamped show plummeted when Evans and LeBlanc made their debut on screens in May 2016.
Their first episode launched with 4.4 million viewers according to overnight ratings, a drop of more than one million compared to the final episode of Clarkson, Hammond and May's previous series, which scored 5.8 million.
However, consolidated figures – which take into account people who recorded the show and watched it later – did push ratings up to over the six million mark for the first episode.
The second episode suffered a drop in the overnight ratings, drawing just 2.8 million viewers, and the season finale had an average of just 1.9 million viewers.
Evans, who had been criticised for his presenting style by viewers, announced he was quitting the show the day after the series ended, saying that his best shot was "not enough".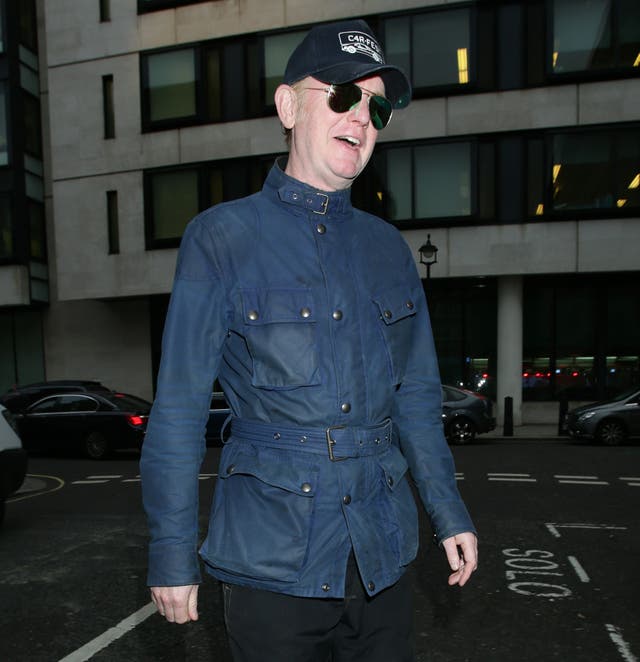 LeBlanc later signed a new two-series deal with the BBC to continue presenting Top Gear.
Viewers were divided when LeBlanc returned to host the next series alongside Harris and Reid and the show still struggled in the ratings.
LeBlanc's first series without Evans, which aired in early 2017, repeatedly competed against BBC One drama series Call The Midwife. It opened with an average overnight audience of 2.8 million and its finale had 1.9 million.
Earlier this year, LeBlanc announced he is stepping down from the motoring programme after his fourth season airs next year.
The American star said his "experience on Top Gear has been great fun", but that it is too demanding a job and keeps him away from family and friends.
Take Me Out presenter Paddy McGuinness and former cricketer Freddie Flintoff have now been confirmed to be taking over Top Gear after LeBlanc's final series, which will air early next year.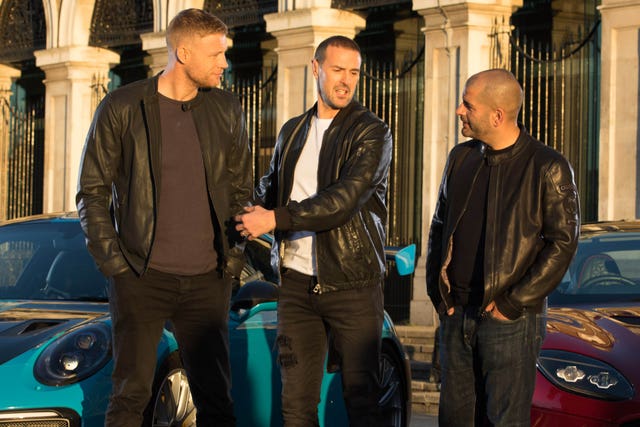 McGuinness and Flintoff will be joined by Harris, while Reid will move to presenting companion show Extra Gear along with Schmitz.
Top Gear bosses have promised fans that "the car will remain the real star of the show" but have also said that there will be more "humour, jeopardy and insurance bills" as the trio embark on some of the programme's biggest adventures ever.
Production begins on the new-look Top Gear with McGuinness, Flintoff and Harris early next year, and will hit screens later in 2019.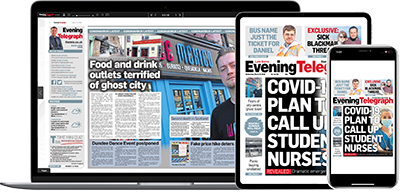 Help support quality local journalism … become a digital subscriber to the Evening Telegraph
For as little as £5.99 a month you can access all of our content, including Premium articles.
Subscribe