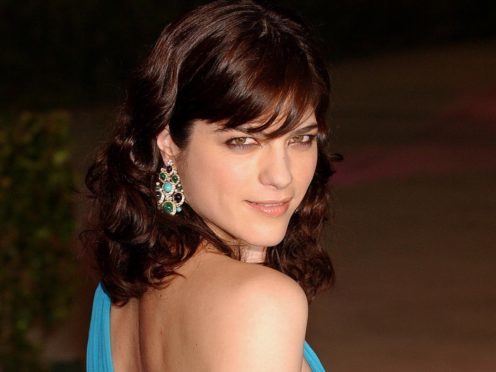 Actress Selma Blair has revealed she has been diagnosed with multiple sclerosis (MS).
The 46-year-old, who has starred in films such as Cruel Intentions and Legally Blonde, said she had suffered symptoms of the condition "for years" but was diagnosed in August.
Sharing an emotional post on Instagram, Blair said she was "OK", but admitted it had been "overwhelming in the beginning".
"I am disabled," she said. "I fall sometimes. I drop things. My memory is foggy. And my left side is asking for directions from a broken GPS.
"But we are doing it. And I laugh and I don't know exactly what I will do precisely but I will do my best."
The actress is due to star in Netflix's upcoming sci-fi drama series Another Life, and she told how the show's costume designer had been helping to dress her.
"She carefully gets my legs in my pants, pulls my tops over my head, buttons my coats and offers her shoulder to steady myself," she said.
Despite the diagnosis, Blair said she was "relieved" to find out and wanted to provide hope to others.
"I want my life to be full somehow," she added. "I want to play with my son again. I want to walk down the street and ride my horse."
MS is an incurable condition of the central nervous system, which causes symptoms such as vision loss, pain, fatigue, muscle weakness and impaired coordination.
More than 100,000 people in the UK suffer from MS, and it affects three times as many women as men.
Genevieve Edwards of the MS Society said: "We know lots of people in the MS community will be really grateful to Selma Blair for her decision to speak out. She'll raise vital awareness of a condition that affects more than 100,000 people in the UK.
"MS is unpredictable and different for everyone so, as the actress revealed, you can live with symptoms for years and not receive a diagnosis. While there's no cure, there are a range of treatments available for the relapsing form of MS, and new developments are happening in research all the time.
"What's most encouraging about Selma's post is the attitude of her colleagues. Having the right support around you is crucial because, when your employer takes time to understand MS, you can enjoy a full working life for as long as you want or are able to."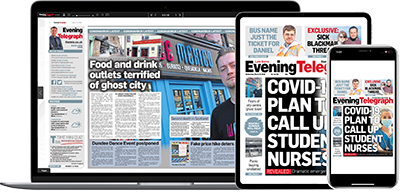 Help support quality local journalism … become a digital subscriber to the Evening Telegraph
Subscribe