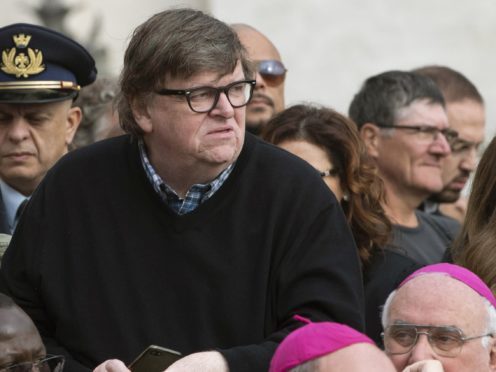 Political filmmaker Michael Moore has said Donald Trump is an "evil genius" whose TV presence could herald the coming of fascism.
The Michigan documentary maker has said that there are parallels between the Trump administration and Adolf Hitler's Germany, but added that the Fuhrer is more like the US president than the other way around.
Moore has also claimed that The Apprentice could herald the arrival of fascism in the US, with totalitarianism in the 21st century requiring "a smiley face and a TV show".
The documentary maker has made a follow-up to his 2004 film Fahrenheit 9/11, with a Trump-centred take on modern America in Fahrenheit 11/9.
He has said that Americans should not behave like German citizens, including Jewish citizens, in the build-up to the Nazi Party gaining power.
Moore said: "I'm the one who has tried to say that the man is a genius. An evil genius.
"I don't think Trump is Hitler. If anything, I think the movie says Hitler is Trump. It's Trump's voice coming out of Hitler's mouth.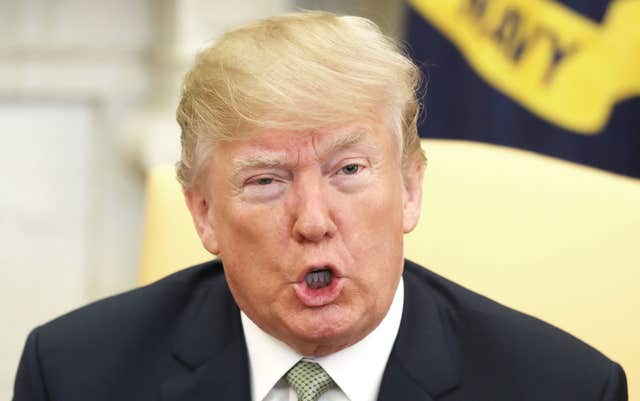 "I don't think Trump is Hitler. But I do think that there are some parallels between that time in Germany, wherein otherwise educated, cultured people made some very bad decisions."
Moore has claimed that modern fascism will arrive without the death camps of the Third Reich, but with popular TV programmes such as Trump's 14-series NBC show.
He referenced the book Friendly Fascism, by Bertram Gross, which he said was "prophetic" regarding the era of Trump.
He said: "In the 21st century, fascism will not come with concentration camps and swastikas, it'll come with a smiley face and a TV show.
"It was that TV show that made Trump a beloved figure in the United States. People loved watching The Apprentice. People liked the show, it was a popular show."
Moore has said that downplaying the potential of Trump to emulate the conditions inside the Third Reich would be a mistake, and one that was made in Nazi Germany.
He said: "The comparison is really about how the Germans behaved and how we're behaving, like the Jewish weekly that said 'don't worry about Hitler, we're all going to be okay'.
"Anybody who's saying 'don't worry about Trump, we'll get through this' I think that's wrong thinking."
Moore has said he foresaw the rise of Trump, and the result of the Brexit referendum, which he says are fuelled by the same feeling of anger among the electorate.
He added: "No one took him seriously. I took him seriously. I couldn't get anybody to listen to me."
Moore said the Democratic Party should select a beloved American such as Oprah Winfrey in the next election, as they would not select his favourite to win, Bernie Sanders.
He added that the political rebuttal to Trump was a "revolution", and was being "led by women and young people".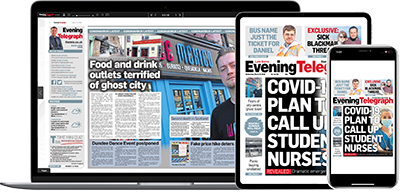 Help support quality local journalism … become a digital subscriber to the Evening Telegraph
For as little as £5.99 a month you can access all of our content, including Premium articles.
Subscribe