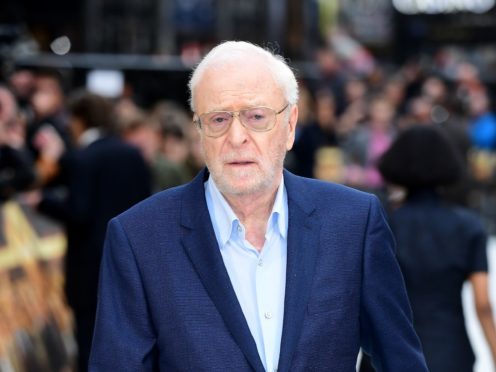 Sir Michael Caine has said he is still learning the true impact of the "casting couch" in the wake of the Harvey Weinstein scandal.
The veteran actor said the propositioning of budding female actors had been "almost a joke" in the industry, adding that he had been too powerless to help others when he was starting out in film.
Speaking to Radio Times Magazine, Sir Michael has said he is learning about the struggles of women in the industry, and said that one positive to come from the Weinstein scandal is that no producer would now "do anything sexually".
He said: "In Hollywood we were all aware of the casting couch. It was almost a joke. We knew it existed.
"I thought it was terribly unfair that a talented actress might not get a part because she wouldn't do something sexual with the producer.
"But it happened, and there was nothing I could do about it. I was a nobody in Hollywood.
"I didn't have the power of the big producers. But I never thought there were any actual physical attacks."
Sir Michael, who has worked with Harvey Weinstein three times, has said that Hollywood is a safer place following the allegations made against the producer.
The actor said: "There is one great thing, if it can be described like that, about Harvey and his behaviour. It's that actresses are safe now. No producer would dare to do anything sexually."
Weinstein has denied several allegations of sexual assault.
Sir Michael has also said that race has proven another problem in Hollywood, and said he would like to see a black James Bond.
He has backed Idris Elba for the role of 007.